5 Ways to Detect Buffering Issues On a FireStick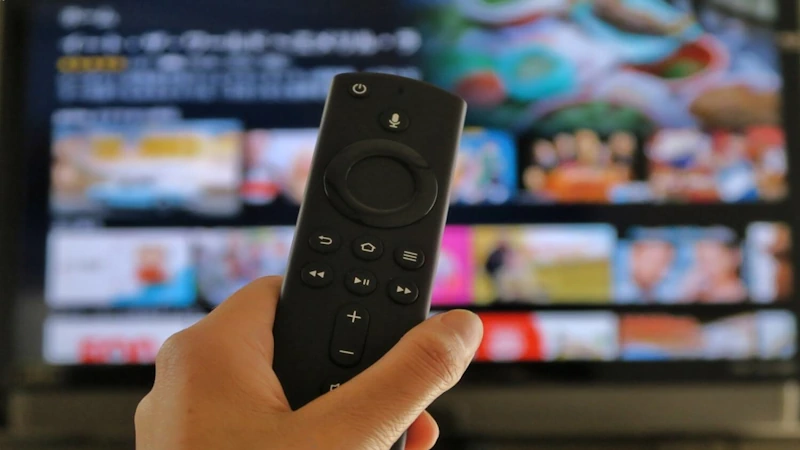 The FireStick is an inexpensive alternative for having unrestricted access to high-definition content. Live sporting events, HD films, TV shows, and many other things are included in this.
Yet, the Amazon FireStick can occasionally experience buffering issues. Buffering just takes a couple of minutes or seconds on average, but when it occurs frequently, it can be very bothersome.
What is buffering and what is the cause? We'll examine how buffering occurs with the FireStick and Fire TV gadgets in today's post. Hence without further ado, let's check it out.
What Is Buffering?
The concept of buffer caching for downloaded material was invented to prevent transfer congestion with data. The method involves pre-downloading and temporarily caching the content you're streaming. This is before the gadget you are using resumes playback.
To completely understand buffering, it is crucial that you start by understanding how streaming videos online works. The one thing that differentiates streaming and standard downloading is while you stream, you download the media file from the source as it plays. Hence saving this file in the temporary RAM storage, also known as "buffer."
Let's say you have weak internet connectivity, and your playback has reached the downloaded content limit, your movie or video will automatically pause and wait for the device to download a sizable portion. Therefore, to ensure uninterrupted streaming it is necessary that the RAM has preloaded content.
How to Identify the Issue?
If you experience sporadic buffering while streaming on a FireStick and wish to find out the root cause of buffering, here are some suggestions to help you figure it out:
1. Do an Internet Speed Test on the FireStick
If your device is constantly buffering the first thing you ought to do is to check the FireStick's Internet Speed. Keep in mind that watching videos online uses a lot of bandwidth, therefore your internet speed must be adequate.
This is particularly relevant with streaming content at high resolutions. The bandwidth is probably to be blamed if the FireStick cannot keep up with the content being displayed and downloaded.
To check the connection speed use an internet speed test site. Another crucial point to keep in mind is that, instead of testing the router or a different equipment linked to the router, you should test the connection speed on your Firestick.
For instance, your Firestick's connection speed may not be the same as what the laptop's test for speed indicates. It's quite simple to do and will easily speed up your FireStick if the internet connection is fixed.
Check if the Device is Slow
Oftentimes your FireStick itself can be the reason for buffering. For example, the FireStick often gathers information from all the applications you've loaded which could result in excessive bandwidth usage and slow down the device's functionality. The intention here is to eliminate any extraneous features and operations from the device that could potentially cause the bandwidth to slow down, lock up, or result in protracted buffering when streaming.
Check the FireStick's RAM
For devices from the 2nd generation, FireStick has 1GB of RAM; for FireStick 4K, it has 1.5GB. The amount of RAM that is offered is not much in comparison to other computing devices yet it is adequate for your streaming requirements.
However, the little memory has a tendency to quickly fill up and cause buffering, particularly if many apps are using up the RAM. Close all background-running activities and processes to free up RAM space on your FireStick, which will help stop the buffering. It may be laborious and time-consuming to constantly find and force-quit all background-running programs and processes.
Check for Unnecessary Applications and Remove Them
It can be very tempting to download every cool application you come across. However, bear in mind that the gadget functions exactly like a standard computer.
Your computer may soon start performing slowly and may experience other issues if you fill it up with a lot of trash. The same applies to your Firestick. Therefore, you should delete all the unused programs if you have performance problems like persistent buffering, slowdown, or freezing.
Check for Any Pending Updates
All of the applications that you download for your Firestick through the built-in Amazon App Store will undergo automatic updates. However, if you downloaded applications from additional sources, you might need to update them manually after a while so they keep working as intended.
In order to prevent software conflicts and maintain the security of the system, your Fire OS must also receive frequent updates. Thankfully, Fire OS automatically upgrades itself while it is not in use. However, to make sure the system operates without lag, keep checking for any pending updates and clear them.
Solving the Buffering Issue On Firestick
You have access to an extensive range of recreation, with your Amazon FireStick. The device nonetheless is susceptible to buffering for a variety of reasons.
This includes any issue that would ordinarily prevent you from streaming, such as persistent buffering, freezing, etc. We covered the causes of buffering on FireStick in today's article so you can fix detect the issue and fix it timely to keep watching your preferred TV shows, games, and movies without interruption.