How to Stream on Twitch: An Ultimate Guide
Key Points
• Twitch offers a wide range of opportunities beyond traditional PC streaming. Streaming from gaming consoles such as the PS4, Xbox One, Mac, laptops, and mobile devices allows you to grow your audience reach.
• Growing an engaged audience is essential to success on the Twitch platform.
• To build a strong streaming career, explore monetization possibilities like Twitch Affiliate or Partner, contributions, and sponsorships. Improve your stream quality to attract more people.
Welcome to Twitch, where the magic of live streaming awaits. Have you ever daydreamed about becoming a Twitch streamer, captivating audiences with your unique personality, and building a devoted community of viewers? But you're confused about how to stream on Twitch? Don't be afraid we're at your back. We've got you covered in this comprehensive guide, from setting up your Twitch account to engaging your audience and conquering technical challenges.
What Is Twitch?
Twitch, owned by Amazon, is the most popular live-streaming site among gamers and content providers. Streamers can share their live material, as well as watch and interact with that of others. Streamers and their viewers can have a conversation in real time. Besides video games, Twitch also features other creative expressions, including art and music.
Why Twitch?
Twitch is unique among streaming services because of its focus on the gaming community and numerous features designed with players in mind. Content creators love Twitch due to its dedicated user base, lively chat features, and ability to monetize through initiatives like its Affiliate and Partner programs.
Growing Your Twitch Channel
Consistency: Consistency is Key Stick to a consistent streaming schedule so your viewers know when to expect your content. Regular streams will help you build an audience and establish a loyal following.
Networking with Other Streamers: Collaborating with other streamers in your niche can introduce you to new audiences and strengthen your community. Raiding other channels and hosting fellow streamers can lead to mutual growth.
Monetizing Your Channel
Becoming a Twitch Affiliate or Partner: Once you meet specific requirements, you can apply to become a Twitch Affiliate or Partner. These programs offer monetization opportunities through subscriptions, bits (virtual currency), and ad revenue. Check out some more details on how you can make money on Twitch.
Utilizing Donations and Sponsorships: Encourage viewer support by setting up donation links through platforms like PayPal or channels like Patreon. Additionally, seeking sponsorships from brands can provide another revenue stream.
Setting Up Your Twitch Account
Creating Your Account: All You need is to sign up for Twitch. To join Twitch, go to their website and select the "Sign Up" tab. If you already have an account, simply Log in or register with your email address.
Choosing a Username: Choose an attractive and unique username. Do not use symbols or numbers that could make you difficult to find. Having a unique and significant username will set you out from the crowd.
Preparing for Your First Stream
Gathering the Right Equipment: You don't need a fancy studio to start streaming; all you need is the right type of equipment that will greatly improve the quality of your content. Ensure your broadcasts go off without an issue by preparing your PC with a strong microphone, webcam, and a stable internet connection.
Selecting the Right Streaming Software: Streaming tools like OBS (Open Broadcaster tools) and Streamlabs OBS are suitable with Twitch. You may modify the look of your stream and add features like notifications and widgets to increase interaction with your audience with the help of these tools.
Designing Your Twitch Channel
Profile Picture and Banner: When people visit your channel, they'll first see your profile photo and banner. Ensure your profile image and header look good and accurately represent you and your channel's theme.
Writing an Engaging Channel Description: Create an interesting channel description that explains what you'll be streaming. Make the most of this forum to introduce yourself to viewers and tell them what they might expect from you.
Going Live: Your First Stream
Announcing Your Stream: It takes time to build an audience, but promoting your broadcast in advance can help get the ball rolling. Let people know when you'll be streaming by announcing it on social media, Chat servers, and suitable discussion boards.
Interacting with Viewers: Interacting with your audience is essential to create dedicated followers. Make your broadcast a warm and inviting place by welcoming new viewers and engaging with their comments and queries.
Streaming on Twitch From Different Platforms
Twitch isn't limited to PC streaming. You can also stream from various gaming consoles and even mobile devices. Here's how:
How to Stream on Twitch with PS4
Accessing Twitch on PS4: Make sure you're signed into your PlayStation Network (PSN) account and have a reliable internet connection before you try to stream on Twitch from your PlayStation 4. Once you're ready to stream a game, launch it.
Opening the Broadcast Menu: While playing a PS4 game, hit the controller's Share button. The option to share will appear. Pick Broadcast Gameplay from that menu and then Twitch as your streaming service.
Customizing Your Stream: Before streaming, add a title, category, and broadcast settings. Start your Twitch stream by clicking Start Broadcasting when ready.
How to Stream on Twitch with Xbox One
Using the Twitch App on Xbox One: Make sure your Xbox One is online first, then sign into your Xbox Live account. After that, if necessary, download the Twitch app from the Microsoft Store.
Linking Your Twitch Account: Open the Twitch app and log in using your Twitch account details on your Xbox One. Follow the on-screen instructions to connect your Twitch account to your Xbox Live account.
Start Broadcasting: Link accounts, launch the game, and press the Xbox button to open the guide. Go to the Broadcast & Capture tab, and select Broadcast. Use Twitch for streaming, choose a title, and set the broadcast settings. Click Start Broadcast to go live on Twitch.
How to Stream on Twitch with Xbox One Through PC
Using the Xbox App on Windows 10: Connect your Xbox One and PC to the same network. Sign in to the Xbox app on your Windows 10 PC with the same Microsoft account as your Xbox Live account.
Enabling Game Streaming on Xbox One: Go to Settings > Devices & connections > Remote features, and check the box next to "Enable Xbox Console Companion Streaming."
Streaming from PC to Twitch: Open the Xbox Console Companion app, click "Connection," and select Xbox One console. Click "Stream" to stream Xbox One gameplay to PC. Use OBS or other software to stream gameplay to Twitch.
How to Stream on Twitch with Mac
Using OBS for Mac: OBS is available for macOS, perfect for streaming on Twitch from a Mac. Download and install OBS on your Mac.
Setting Up OBS: Launch OBS and configure streaming settings, including the Twitch stream key and desired video/audio settings.
Start Streaming: Once OBS is installed and configured, launch the game you wish to stream, then return to OBS and select Start Streaming. You can finally stream your Mac's gaming via Twitch.
How to Stream on Twitch with Streamlabs OBS
Installing Streamlabs OBS: Install Streamlabs OBS, an intuitive streaming program with useful extras like alerts, overlays, and widgets.
Linking Twitch Account: Launch Streamlabs OBS and log in with your Twitch account to connect it to the software.
Configuring Stream Settings: The setup wizard can adjust the resolution, bitrate, and FPS. Overlays and notifications allow you to personalize your stream's presentation further.
How to Stream on Twitch From a Laptop
Using OBS on Your Laptop: Launch the software if you already have OBS installed on your laptop. If not, download OBS and set it up for streaming.
Configuring Laptop Settings: You should have a gaming laptop. Ensure your laptop meets the minimum system requirements for streaming. Close unnecessary background applications to optimize performance during the stream. Buying a gaming laptop is tricky, so you should know how to choose the one that suits your need.
Start Streaming: Open your game or content on the laptop, switch back to OBS, and click Start Streaming to go live on Twitch.
How to Stream on Twitch Mobile
Twitch Mobile App: Get the Twitch app from your device's app store, whether you're using iOS or Android.
Login and Start Streaming: Sign in to Twitch on mobile. Tap the profile picture and select Go Live. Title and categorize your stream, then tap Start Stream to share your mobile gameplay or content on Twitch.
Frequently Asked Questions (FAQs)
Can I Stream on Twitch Using a Console?
Yes, with modern gaming consoles like Xbox and PlayStation, you can stream your gameplay directly to Twitch.
Do I Need a Powerful PC To Stream on Twitch?
A powerful PC can improve the streaming experience, but it is not a strict requirement. You can start with a basic setup and upgrade as your channel grows.
Are There Any Age Restrictions for Streaming on Twitch?
Yes. Twitch users must be 13 or older to create an account. Those between 13 and 18 must have parental permission. Children under 13 are not allowed to use the service.
Conclusion
Twitch has grown beyond gaming, attracting different content creators from every field. This comprehensive guide enables you to stream on Twitch with confidence. We've explored everything from setting up your account, picking equipment, and broadcasting on PS4, Xbox One, Mac, and mobile devices to participating with your community, improving your stream, and investigating revenue opportunities.
Streaming on Twitch is great for showing off your talents and making worldwide connections. To create a thrilling and entertaining experience for your viewers, embrace your unique aesthetic, explore new content, and constantly enhance your streaming setup.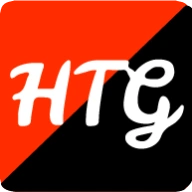 Editorial Staff at HowToGalaxy is a team of tech enthusiasts having years of experience in writing tech-related tutorials, troubleshooting guides, and tech tips.