Amazon Prime Big Deal Days: Essential Guide for Smart Shopping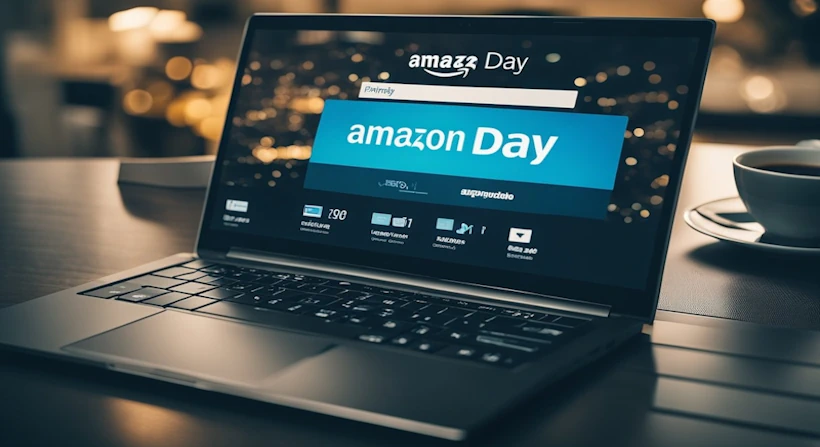 Amazon Prime Day is an exciting event for customers in search of great deals on a variety of products. This year, the much-anticipated shopping extravaganza, known as Prime Big Deal Days, is set to take place on October 10 and 11. As a Prime member, you're granted exclusive access to discounts on popular brands and items across various categories.
With early deals already rolling out, it's imperative to stay informed and know what's worth adding to your cart. In order to make the most of this mega sale, keep an eye out for updates, promos, and announcements on Amazon's website.
Don't let these amazing deals slip through your fingers! Plan your shopping strategy ahead of time and ensure you're prepared when Prime Big Deal Days come around. Happy shopping!
Understanding Amazon Prime Day
What is Amazon Prime Day?
Amazon Prime Day is a special sale event hosted by Amazon exclusively for its Prime members. This year, Amazon has introduced a second Prime Day event called Prime Big Deal Days which takes place in October, on the 10th and 11th. During this 48-hour event, you will have access to millions of deals on a wide range of products, such as electronics, appliances, clothing, and home items.
The sale begins at 3 a.m. EDT, so it's a good idea to keep an eye out for deals starting then. Some of the discounts you can expect include:
Up to 30% off select Dyson products
Up to 35% off select laptops and monitors from HP and Acer
Up to 70% off various items
Remember, these deals are exclusive to Amazon Prime members. So ensure that your membership is active to take advantage of these fantastic offers.
Importance of Amazon Prime Day
Amazon Prime Day is a crucial event for the online retail giant and its customers for several reasons. Firstly, it serves as a way for Amazon to reward its loyal Prime members with exclusive deals, providing additional value to its subscriptions.
Additionally, this event helps Amazon boost its sales and generate significant revenue, especially during the typically slower months in the retail calendar. For customers, Amazon Prime Day offers a great opportunity to save on a variety of products, which can be particularly helpful as we approach the holiday season.
Remember to do your research, compare prices, and stay on your toes during this sale event to snag the best deals. Enjoy shopping during Amazon Prime Day and make the most of the discounts while they last!
Why Participate in Amazon Prime Day?
Exclusive Members Deals
As an Amazon Prime member, you have access to exclusive deals and discounts during Prime Day events. This annual sale, also known as Prime Big Deal Days, offers a variety of products at discounted prices, making it a great time to shop for everything from electronics to household items.
Two-Day Shopping Event
Amazon Prime Day is a two-day shopping event held in the fall that provides you with ample time to take advantage of great deals. This event is similar to Friday deals but exclusive to Prime members, presenting an excellent opportunity to save on select items. In addition, Prime Day 2 offers even more discounts, ensuring that you have access to the best deals throughout the event.
Remember to plan your shopping ahead of time and keep an eye out for early deals to make the most of your Amazon Prime Day experience.
How to Be a Prime Member
Free Trial Membership
To become an Amazon Prime member, you can start by signing up for a 30-day free trial. This trial period gives you access to all the benefits of Prime membership. To get started, visit the Amazon Prime page and follow the prompts to sign up.
Special Offer for Students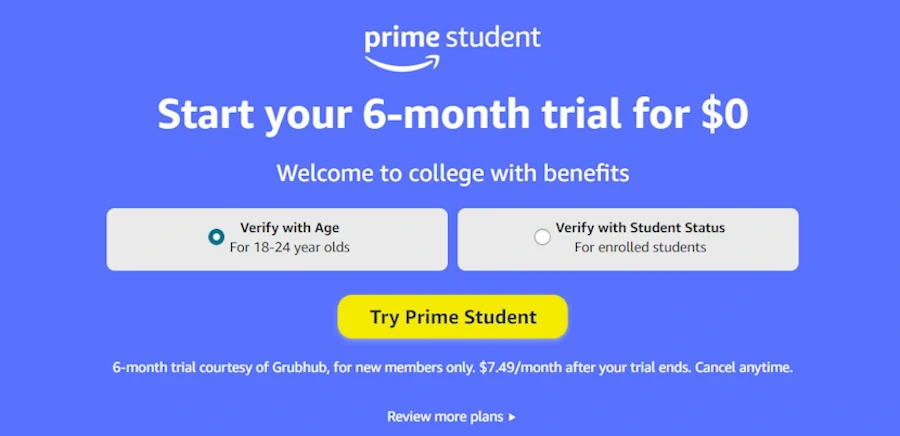 If you're a student, you can enjoy an exclusive offer called Amazon Prime Student. This program offers a 6-month free trial, followed by a 50% discount on the Prime membership fee. To sign up, visit the Amazon Prime Student page and provide documentation to verify your student status. Don't miss this opportunity to enjoy the advantages of being an Amazon Prime member while you complete your education.
Benefits for Prime Members
Early Access to Deals
As a Prime member, you can enjoy early access to Amazon's lightning deals, which typically give you a 30-minute head start on the best offers during Prime Day. This advantage, also known as the Prime Early Access Sale, allows you to grab your desired items before they sell out.
Discounts Across Various Categories
Prime Day brings exclusive discounts across various categories, such as electronics, fashion, toys, and more. Your Amazon Prime membership ensures that you have access to these deals throughout the event. Make sure to browse through the available offers and capitalize on the savings during the sale.
Amazon Prime Deals Across Various Categories
Free and Fast Delivery
One of the main perks of being a Prime member is the free and fast delivery options. With Amazon Prime, you can benefit from free two-day, one-day, or even same-day shipping on eligible items. During Prime Day, take advantage of these shipping options and add even more value to your shopping experience.
Wrapping up Amazon Prime Day
Post Prime Day Deals
Amazon's second Prime Day of 2023, also called Prime Big Deal Days, took place on October 10 and 11. If you're still looking for more deals, remember that Friday and Cyber Monday are just around the corner. These events often offer similar or even better discounts on items across various categories.
Keep an eye out for post-Amazon Prime Day deals, as sometimes retailers continue to offer discounts even after the main event. And remember, being a Prime member grants you access to exclusive deals throughout the year, not just during Prime Day. So, continue to explore and make the most of your membership.