How to Restore Files From Time Machine Backup in Mac
Can't find something important on your Mac? If you regularly use the Time Machine backup feature, you can go back in time to restore files in Mac. You can also find folders, apps, emails, and contacts, and then restore them to a previous version. Let's take a look at how to restore files from time machine feature in Mac.
What is Time machine in Mac?
Time machine is a feature in Mac that automatically backs up your files, documents, photos on an hourly, daily, or weekly basis. To use this built-in backup facility in Mac, you need to turn it On first.
Restore Files from Time Machine Feature in Mac
First, open the app that held the missing file. For example, we're going to restore a lost PDF from our Documents folder, so we'll open Documents in the Finder.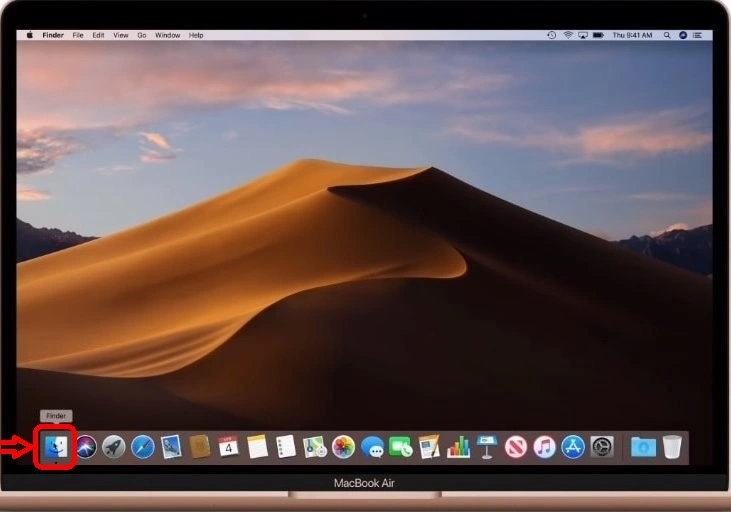 Then click the Time Machine icon in your menu bar and select Enter Time Machine.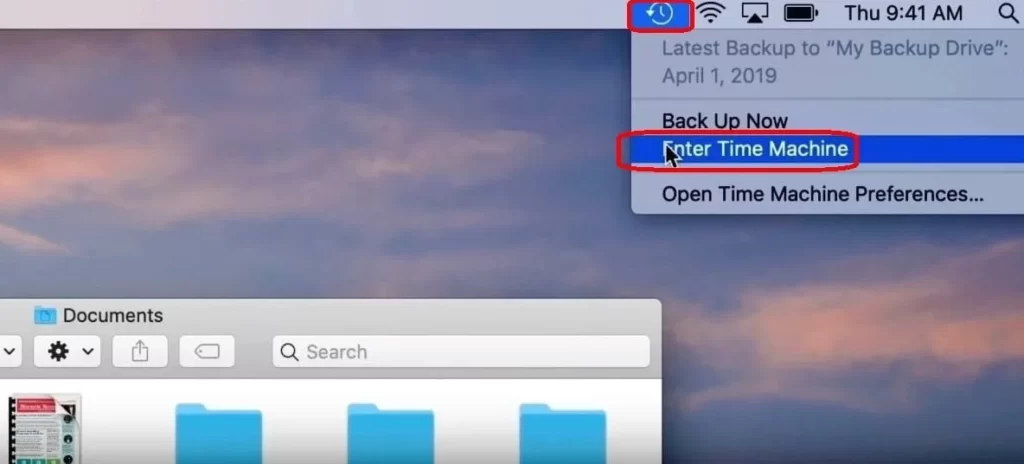 If Time Machine isn't in your menu bar, you can find it in System Preferences. Time Machine backup feature can help you browse files from the past, including old and deleted versions, so you can find exactly the file you need.
Related: MacBook Pro RAM Upgrade: How to do it?
You'll see a timeline on the right edge of your screen that shows items in your Time Machine backup as they were at that date and time.
Use the arrows to find the version you're looking for or use the Search field to search for an item by phrase or date.
You can click the folder name that appears in Finder to view results within that folder instead of your entire Mac.
When you find what you're looking for, click the item, and then press the Space bar to preview it and make sure it's the version you want to recover.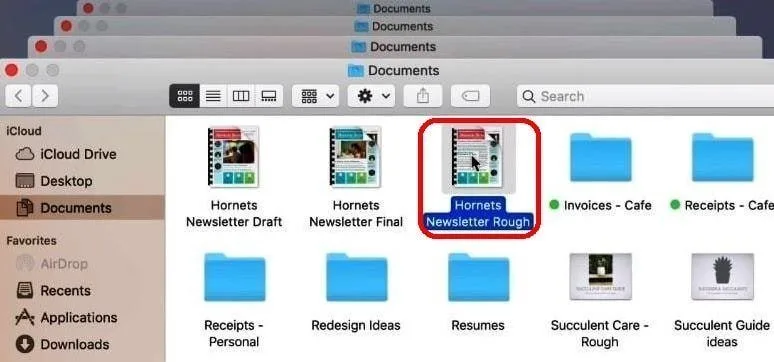 Now click Restore and enter your system password if prompted.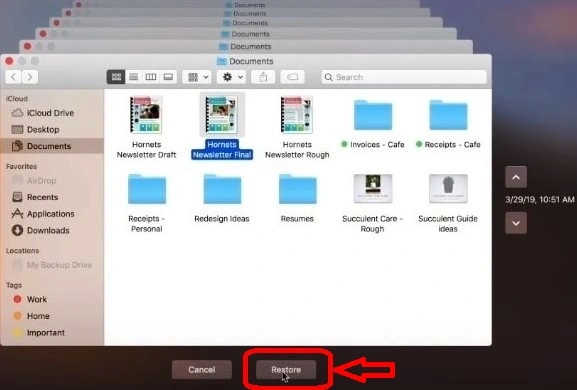 This is the way to restore files from Time Machine. You can easily find missing files using this Time Machine backup feature.
Related: How to Do MacBook Pro Graphics Card Upgrade
Note: Does this article provide the info you're looking for? Is there any information you think of missing? You can give your opinion in the comments section below.
If you like this tutorial, share this post and spread the knowledge by clicking on the social media options below because "Sharing is caring"