How to Make Files Undeletable in Windows 10
Today we are going to show you a very important tip that every Windows user should know: "How to make files undeletable and protect folder from a deletion in your windows 10".
It may be very useful to some users. Especially if you have something important on your computer, for example, a document, some top priority files, or even your important work files. You can use this method to make files undeletable and protect folders from deletion so you can have peace of mind! Let's get started.
First, you need to select the file or folder you want to make undeletable. In my case, I have a sample folder created for demonstration. It does have some files inside, but we are going to make the entire folder undeletable.
The procedure for making Windows undeletable files is the same as making undeletable folders, so you can apply this to files as well as folders.
Recommended Reading: How to Schedule a Shutdown in Windows 10
How to Make Files Undeletable
Once you are on the particular file or folder, right-click on it and choose Properties > Security.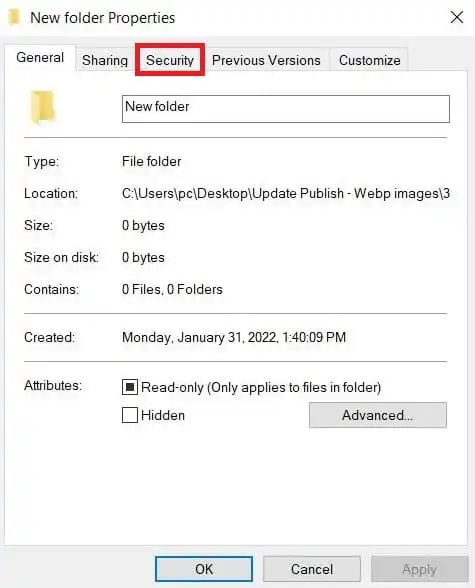 Now click on Edit as shown in the picture and you will see a new window.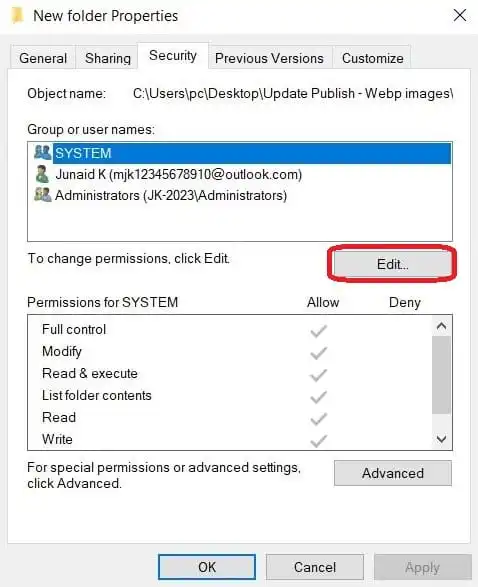 In the Group or user names section, select System and click on the first box, which is Full control. It will restrict the permission to all the things you can do to the folder or files.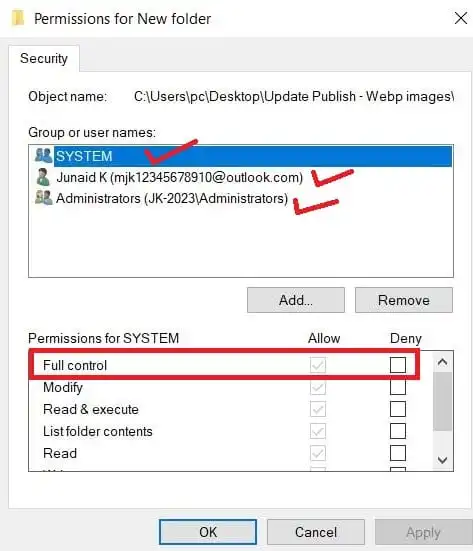 Related: Find My Device Feature: How To Find A Lost Laptop
Now again go to Group or user names and this time select the second one. In my case, I select Junaid and as I did before, just click on Deny to full control option. Finally, select the third one which in my case is Administrators (DESKTOP-P59M2OK\Adminisrators) as shown in the screenshot above, and deny the full control permission to this as well.
If you have more Groups or users, you can simply continue the process to all of them one by one. Once you do that, click on Apply, Yes, Ok and Ok and that's it.
Now you have made it undeletable and protected this folder from accidental deletion. To prove it, let's try deleting it, and you can see it's undeletable!
Creating Windows undeletable files and folders is not a complex task. Anyone can do it by following the above method. Now that you know how to make files undeletable, give your valuable suggestion in the comment section below.
Note: Does this article provide the info you're looking for? Is there any information you think of missing? You can give your opinion in the comments section below.
If you like this tutorial, share this post and spread the knowledge by clicking on the social media options below because "Sharing is caring"