Troubleshooting: Bluetooth is Not Working in Windows 10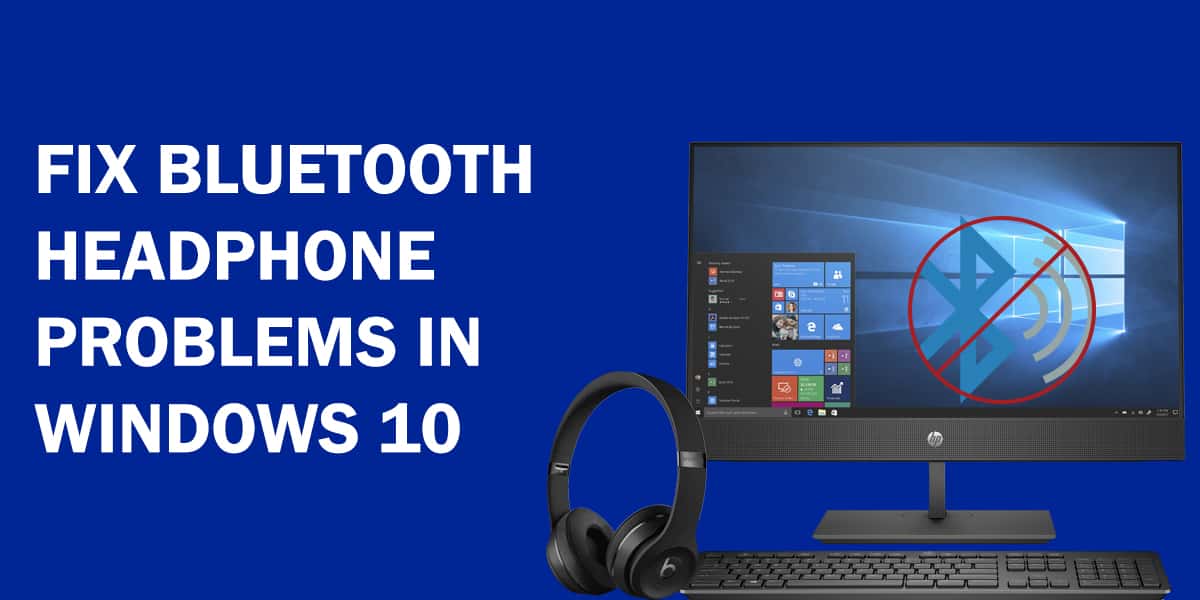 Bluetooth in Windows 10 is great for wireless flexibility, especially when you want to link up headphones to your PC. However, it gets frustrating when you try to pair them to your PC but see your Bluetooth is not working in Windows 10.
One of the most common Bluetooth headphone issues is the failure to detect the Bluetooth headset. If your Bluetooth headphones are not connecting, there can be many reasons for it like software issues, hardware malfunctions, or even simply human errors!
Why Does Bluetooth Stop Working Suddenly
The reasons why your Bluetooth stops working include low battery, outdated Bluetooth driver, device incompatibility, a recent Windows update, interference from other Bluetooth or Wi-fi devices, or the distance between the devices (too far or even too near!)
Read on further to learn more about Bluetooth troubleshooting.
Note: Before trying any of these solutions, check whether your laptop has the hardware for Bluetooth. Look up the model and manufacturer for your laptop, and go through its specifications. Some old laptop models do not have the Bluetooth feature altogether. Carefully read the manual for your wireless headset as well, and try pairing it step-by-step again.
Quick Tips to Try If your Bluetooth is not working in windows 10
These are some simple tricks for Bluetooth troubleshooting.
Check first if you turned on your headset. Also, ensure that Bluetooth in Windows 10 is enabled – navigate to Start > Settings > Devices > Bluetooth and other devices screen, toggle Bluetooth to "On". The blue-colored Bluetooth icon appears in the notification tray in the taskbar.
Charge your headphones, even if they are new. Replace batteries if they cannot hold a charge.
Try connecting another Bluetooth device to your PC, such as a wireless keyboard or a different headset. If the second device connects to the PC, there is a fault in your Bluetooth headphones. Try to connect some other Bluetooth device to your PC (if available) and see if it connects successfully. If it doesn't, then there may be a fault in your Bluetooth hardware.
Are you using a Bluetooth adapter? Insert it in a different USB port e.g. if you connected your Bluetooth adapter to a USB 3.0 port on your PC, switch it to a USB 2.0 port. This might fix your Bluetooth headphones issues.
Switch off your Bluetooth headphones. After waiting for some seconds, turn it on again. Similarly, reboot your laptop to perform a "soft reset" on the Bluetooth in Windows 10.
This might seem obvious, but keep your headphones in a proper range. Sometimes Bluetooth is not working in windows 10 simply because headphones are too far away or too near!
Insecure (or unshielded) USB devices may interfere with your Bluetooth connection abilities. Ensure your headphones are at some distance from any gadgets that work using a USB 3.0 port.
Update your computer and install firmware updates by visiting your laptop manufacturer's website.
If your Bluetooth headphones are not connecting despite having paired successfully earlier, remove the old pairing, and try pairing again. In case that headset had previously paired with another device, turn off its Bluetooth, unpair it, or power it off.
Related: Wi-Fi Troubleshooting: Windows 10 Wi-Fi is Not Working
Other Fixes If Bluetooth Headphones Are Not Connecting
1) Installing the Driver for Bluetooth in Windows 10
Another trick for Bluetooth troubleshooting is to fix software incompatibilities by installing the driver.
Head over to the download or support section on the website for your laptop's manufacturer.
Search for the latest Bluetooth driver for your laptop model and download it.
Check what files were included in the download – either an executable file (.exe) or two system files (.inf and .sys).
For .exe files: Simply double-click the file, follow along with the setup wizard and that's it – your drivers install easily.
For system files: If you have downloaded files with a .inf or .sys extension, use the Device Manager to install them.
Press the Windows logo + X keys, and select it from the menu.
Once the Device Manager launches expand the Bluetooth heading and right-click the name of the adapter. Select the option to update.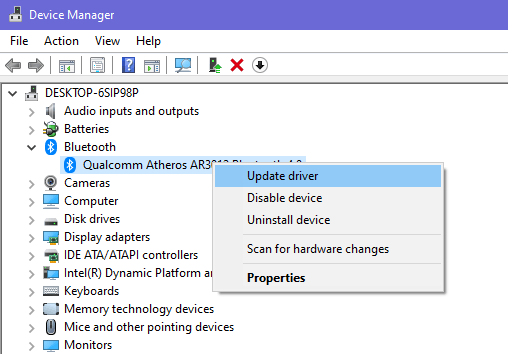 Next, select the option "Browse my computer for driver software".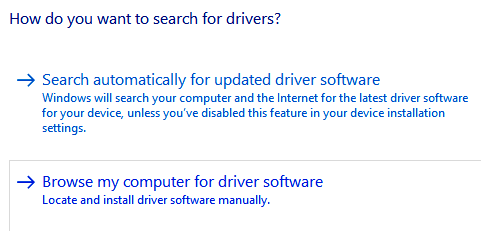 In the window, browse to the location where you saved the files for the Bluetooth driver. Usually, you can find them in the default Download folder. Select them and click OK, then Next.
Continue with the installation wizard as guided to install the driver. When finished, close the wizard and reboot if prompted. See if this fixed your Bluetooth headphone issues.
If you feel a recent update broke the Bluetooth driver, then go back to its previous version. Navigate to the Device Manager > expand Bluetooth, right-click, and select "Properties". In the Driver tab, find the "Rollback Driver" button and click on it. Restart your PC if prompted.
2) Bluetooth Troubleshooting
If still, your Bluetooth is not working in Windows 10, check for problems in Bluetooth in Windows 10 using the built-in troubleshooter!
Navigate to Start, click on Settings, and select Update & Security.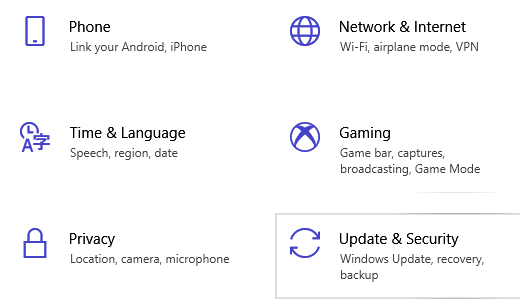 Select "Troubleshoot" from the menu on the left.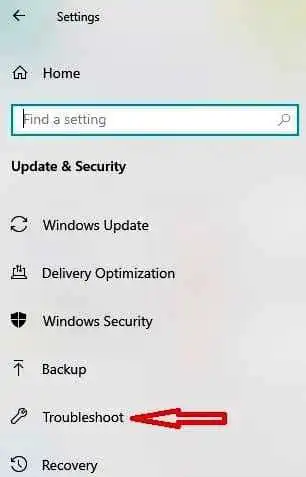 Look over the section titled "Find and fix other problems". Find Bluetooth in the list, click on it and then click on the "Run the troubleshooter" button when it appears.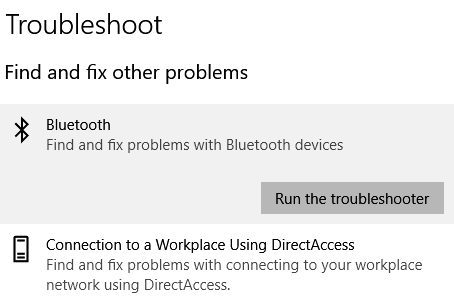 A new window appears, in which the troubleshooter automatically checks for issues in Bluetooth, then fixes them if possible.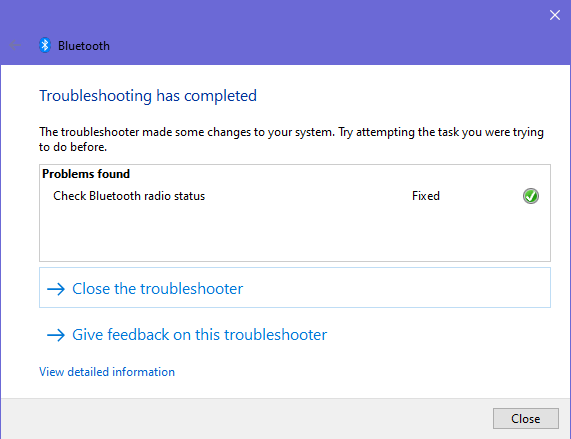 Still, Bluetooth is not working in Windows 10? Move on to the next solution then.
3) Uninstall/Reinstall the Bluetooth Adapter
Sometimes, although the Bluetooth adapter shows up in Device Manager, the icon is not visible elsewhere. To resolve your Bluetooth headphone issues, first, you must fix the Bluetooth itself, understandably. Uninstalling and reinstalling the adapter may help! Here's how to go about it:
Use the search feature on the taskbar to find and launch the Device Manager, or use the keyboard shortcut of Windows logo key + X, and select it from the menu.
Once the Device Manager launches, find the listing for Bluetooth, expand it, and right-click the name of the adapter. Select the option to uninstall.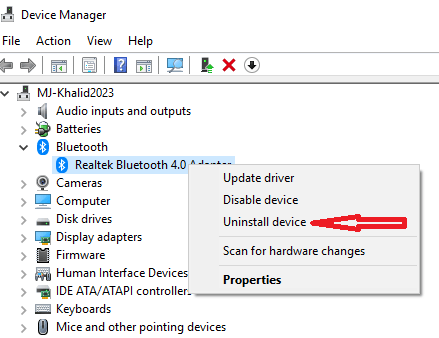 Then close the program, shut down your PC, and wait for some seconds. Turn it on again. Windows automatically reinstall the driver upon reboot.
Check the Device Manager to ensure the installation was successful. If you cannot find the Bluetooth adapter, then you need to install the adapter yourself. For this:
In the Device Manager, click on Action in the menu, and select "Scan for hardware changes". Device Manager will then detect the Bluetooth hardware and install the necessary files.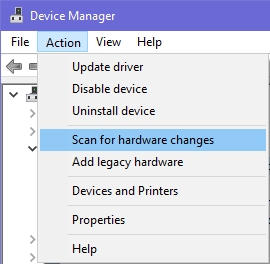 4) Start the Bluetooth Service Again
Bluetooth requires its support service to run correctly. If this particular service is out of order, you get issues like seeing your Bluetooth headphones not connecting issue. To restart this service, do the following:
First, go to Start, type Run in Search, and open the Run app. Type "services.msc" in the bar, and click "OK".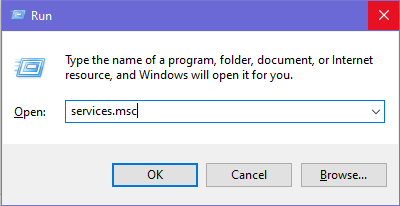 When the Services window opens, scroll and find the "Bluetooth Support Service".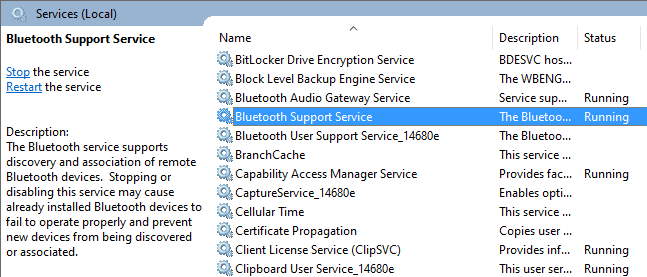 You can see options for the service on the left. Click on "Stop", then on "Restart". Try using Bluetooth again, and check to see if the issue is resolved. If still, your Bluetooth is not working, there might be a problem with the hardware. In that case, you should consult a technician for Bluetooth troubleshooting.
Note: Does this article provide the info you're looking for? Is there any information you think of missing or incorrect? You can give your opinion in the comments section below.
If you like this tutorial, share this post and spread the knowledge by clicking on the social media options below because "Sharing is caring"
Sources: