How To Speed Up Computer Performance Windows 10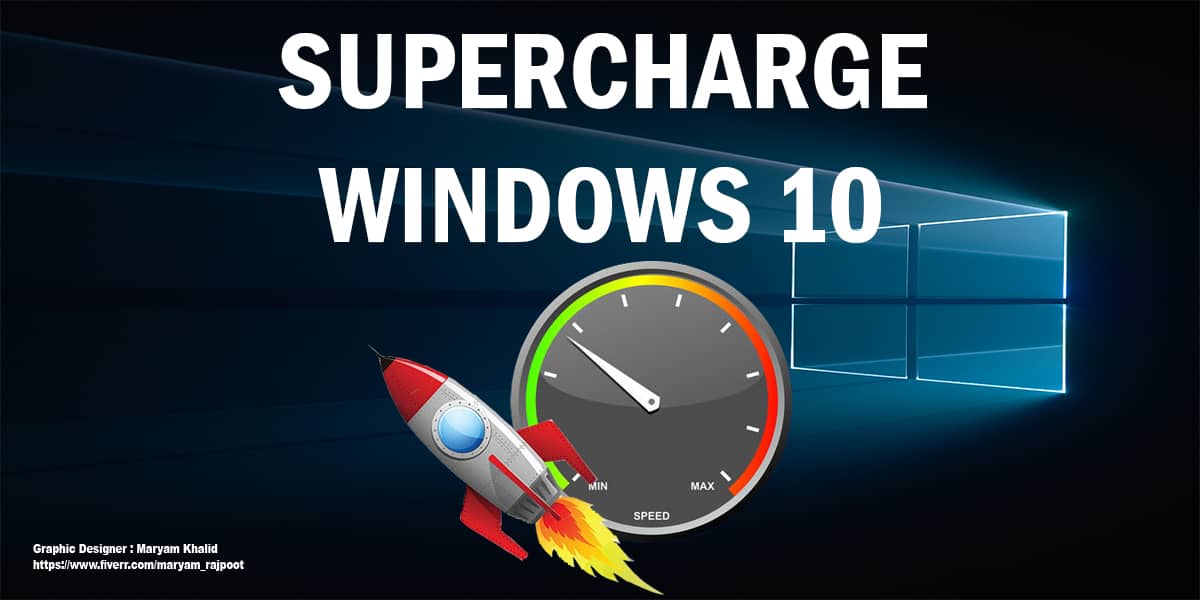 How To Speed Up Computer
Hi, there, welcome back. Today we are going to show you how to speed up computer performance. This is a complete step-by-step tutorial that will help you to improve computer performance. Don't worry. It can be applied to any Windows 10 PC regardless of whatever hardware configuration you have. So without further ado, let's get started!
#1 Enable Storage Sense to Save Space
Storage sense is a great feature that will help you to make more space on your computer. It works by automatically getting rid of files you don't need anymore, like the temporary files and contents in your recycle bin.
The storage sense even makes more room by deleting the previous version of your windows 10 files. It is worth being included in the performance category because the more space you clean, the less laggy your windows 10 will become.
The storage sense option is disabled on your Windows 10 by default. So let me you how to enable it.
Related: How to Increase Internet Speed in Windows 10
Go to your windows settings, always press the windows key + I on your keyboard.
Now head over and open the first menu which is System, now navigate to the storage sub-menu, and simply enable the Storage sense option.
Windows 10 will now automatically clean your unwanted files and will improve computer performance.
#2 Disable unnecessary Startup Apps
A startup program is a program or application that runs automatically after your system has booted up normally. Previously it was managed by your task manager, and it's still available there, but on windows 10 it's much easier than before.
Go to Start, type Settings, and select settings from the menu.
Now navigate to Startup and there you will see all the apps or programs which are running in the background every time you have booted up your system.
Background apps are useful only if you use them regularly. But beware they also use valuable system resources, like your RAM, processing power, etc. that will bring a great negative impact on your windows performance.
So by disabling them from an automatic startup, you can free up a lot of your system resources, which means that you can get an enhanced performance for your other applications in need. Also, it will cause faster boot-ups.
So let's go ahead and disable every app or program which you rarely or not at all use. This will help with computer optimization. I hope you have done that, so let's jump to another tweak.
#3 Reduce Recycle Bin limit
Don't even think it's a simple thing. Recycle bin plays a huge part in your system stability because it's using the storage of your System drive or in which drive your Windows 10 was installed. Normally recycle bin default limit for a 1TB drive is around 46 GB.
Just think if you're a person who never clears your recycle bin, all your deleted files will be kept in your recycle bin until it reaches 46 GB. All these 46 GBs of storage is being used from your system drive. You know what if your system drive is full, your windows will become laggy or unresponsive.
So this is another way to always keep your c drive unexhausted. I hope you understand the point of limiting the data that your recycle bin can store. So let me show you how to speed up computer performance by following this method.
Related: "Find My Device" Feature: How To Find A Lost Laptop
Go to your recycle bin desktop icon, right-click on it and choose Properties.
Here you will see the Recycle bin size for all of the partitions. Now go to Custom size.
As you can see it is written in MBs, so let's type in 2000 or 3500 which will set the recycle bin limit to 2 or 3 GB.
Now click Apply. Repeat this procedure for other partitions and you are done!
#4 Better Power plan
Changing the power plan is another great computer optimization method. You may not hear about the term power plan in windows before unless you are an advanced user. So let me give you a short brief about the power plan before changing it to a new one.
Normally we have 3 different power plans available in the windows by default: balanced, high performance, and power saver power plans. The default power plan choice of the windows would be the balanced option.
So if you check for the currently enabled power plan on your control panel, it would be the balanced option. For a quick boost, you can quickly choose the high-performance power plan. It may also be hidden under the additional plans tab, so be sure to check there as well.
But we have a more powerful power plan hidden inside Windows 10 itself which is called Ultimate Power Plan. It is the most powerful plan amongst the available plans and a great choice If you are serious about your computer hardware performance.
If you are the person who does some heavy workloads or hardcore gaming on the system, this plan is for you. I only recommend this for power users. For a complete tutorial on how to unlock the hidden Ultimate Power Plan on your windows 10 PC, Click here.
#5 Bloatware Removal for Computer Optimization
Bloatware simply refers to unwanted software or application included by the manufacturer when you buy a new computer. Usually, this happens when you buy laptops, and in most cases, these applications and software will be available for a trial period, so many of them are rarely useful or a total waste. The most disappointing fact is that they use your system's valuable resources as well. So let's see how to get rid of every unwanted bloatware.
Go to Settings and click Apps.
Navigate to Apps & features. Now look for the apps which you think are useless for you. Once you found, click on it and then uninstall it.
Now do this to every other bloatware and you're done. This will improve computer performance.
Related: How to Schedule a Shutdown in Windows 10
#6 Disable User Account Control
Whenever you try to install a new program on your computer, Windows always warns you by popping up a dialog box.
Do you ever think why windows warn you when you know that the software you are going to install is safe to use? Great question. Just Disable User Account Control to end these endless annoying pop dialog boxes and feel the flow.
To do that, search User account control in your search box near the start button.
Click on Change user account control settings, which will bring you to this window as shown in the picture.
Now slide this bar down to Never notify and click Ok and just see the warning pop for one last time.
Click Ok to continue and there we go! no more warnings!
This particular trick may not only improve computer performance, but it makes processes seem a little bit faster.
#7 Windows Updates to Improve Computer Performance
Updates are another major factor to consider in computer optimization. We know it sounds silly, but an outdated system may cause serious performance issues.
So it's a thing that you should take into consideration if you are looking for serious performance out of your windows 10 PC.
Let us show how to do that as fast as possible if you are a newbie to Windows 10.
Just press windows key + I on your keyboard which will launch the Windows Settings.
From here, go to Update & Security.
Now under the submenu Windows update, you will find a button called Check for update. Click on it, and it will be checking for the newest windows updates and will be installed automatically if anything is available.
After installation of the update, it might require a system restart to get the new update to its full effect.
#8 Clean C:/ Drive
Disk cleanup is a windows default utility that helps to clean unnecessary files from your local disks as well as speed up computer performance. It can be used to clean any of your local disks. But, we are showing you how to clean your C drive because this is a performance-oriented tutorial.
So let me show you how to do that.
Go to the search box and type Disk cleanup and click on it. It will open up this tiny little Window.
From here, choose the C drive and click ok, and you will see this window.
As you can see, some of the items are already ticked to be cleaned by default. If you want, you can go with the defaults. But we are selecting every item listed here. And once you did that click on the Clean up system files button.
Now it will run a quick scan, and once it will finish, you will see it finds some more unwanted items. Scroll down and tick through them all.
Once you are done, click Ok, and you will be asked "Are you sure you want to permanently delete these files? Click on Delete files and you will be freed from all of those junks from your C drive collected over the years, giving you improved computer performance.
#9 Speedup Shutdown
Over the years Windows has indeed improved and changed dramatically. It can boot up pretty fast as well. But when it comes to shutting down or restarting your modern Windows 10 computer, it will take time.
It is because nowadays Windows have to wait a long time before exiting any programs you have running. Sometimes Windows 10 even stop and wait for you until you force the application to close.
It could be even a notepad file in which you have written something and forget to save and exit.
So let me show you how to speed up computer shutdown time.
Right-click on your Start button and choose Run from the menu.
Type in Regedit and click Ok. It will bring you to the Registry Editor on your Windows 10.
Now go to HKEY_LOCAL_MACHINE > SYSTEM > Current Control set > Control. Navigate to Wait to kill service timeout and double click on it.
Set the value data to 2000. It is the amount of time in milliseconds which your windows will wait to kill an unresponsive service. It is recommended not to set that value anywhere below 2000 as it might cause issues.
Now navigate to HKEY_CURRENT_USER > Control Panel > Desktop. Right-click anywhere here and go to a new string value and name it WaitToKillAppTimeOut without space in-between and set the value to 2000.
Now on the same location create another string value, and name it HungAppTimeout, and set the value to 2000. Now create and string and name it AutoEndTasks and set its value to 1, click Ok, close the registry editor, and enjoy a better speedup time for shutdown as well.
#10 Upgrade Hard Drives to SSD
To increase your windows 10 performance further, replace your computer hard drive with an SSD. Don't worry, you can pick one up for as low as $50.
Any SSD in the market is at least 6 times faster than your regular hard drives on your computer, which will boost your windows 10 performance furthermore. Even better loading times, less time to boot up, and your computer will become more responsive just by upgrading the hard drives.
Even without an SSD upgrade, all of the above-mentioned tricks are valuable, worth doing, and will boost your system's performance.
All of the above methods will help in computer optimization. Now that you know all about how to speed up computer performance, you can try them easily and improve your computer's speed.
Related: How to Use Nearby Sharing to Share Files in Windows 10
Note: Does this article provide the info you're looking for? Is there any information you think of missing? You can give your opinion in the comments section below.
If you like this tutorial, share this post and spread the knowledge by clicking on the social media options below because "Sharing is caring"