How to Download YouTube Videos to iPhone?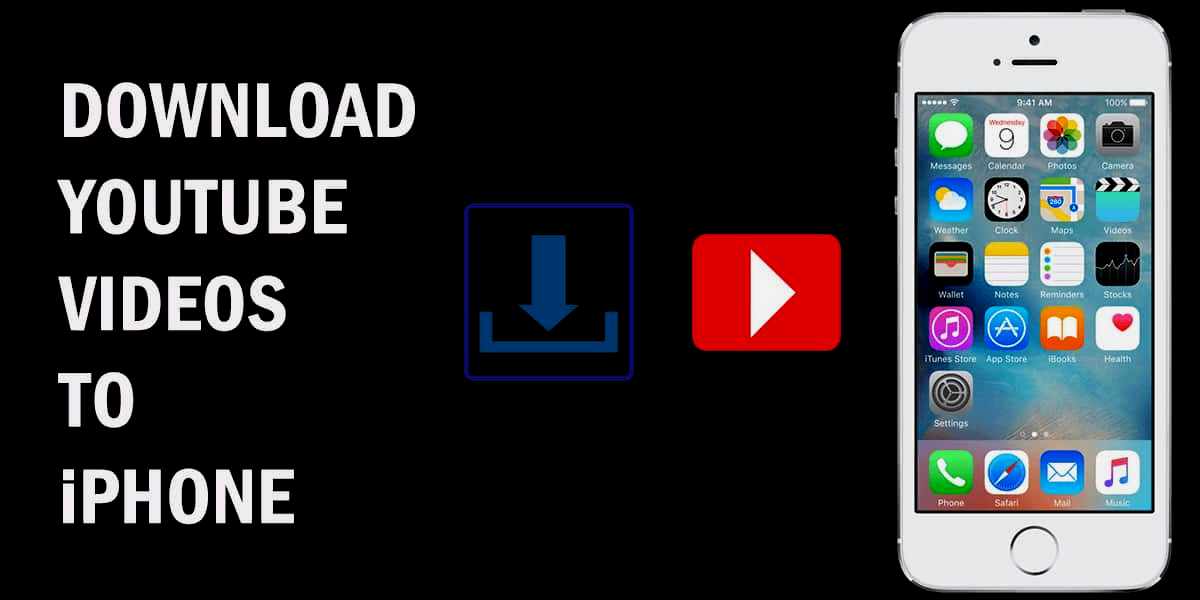 You probably know about downloading YouTube videos on your computer, either through a website or through other means. But you may not know how to download YouTube videos to iPhone. Although not impossible, the platform lacks the vast range of apps and customization that Android has. The procedure to save YouTube videos to iPhone can vary on what iOS version your iPhone runs.
Which Formats Are Right For YouTube Videos?
You usually get to choose from several file formats when using a downloading YouTube video service. The format and setting for quality can enhance or degrade your video experience, so pick carefully! MP4, AVI, MOV, and 3GP are the most common.
Apple's MOV format works on every iPhone, as it belongs to Apple itself. MP4 is also a good compatible choice. 3GP is the lowest quality and is more suitable for old phones with smaller screens.
Related: iPhone AppleCare: How to Protect iPhone With AppleCare
You can select a video quality ranging from the basic 360p and 480p to 720p and 1080p. Higher resolutions translate into larger file sizes, so if you are hurting for space, a middling option does the trick. Once you have chosen a good format, it's very easy to save YouTube videos to iPhone.
How to Download YouTube Video on iPhone?
Method 1: Using Safari on iOS 13
If you got iOS 13, you are in luck! With this version, you can install files from anywhere online using Safari. While Apple blocked unauthorized downloads in older versions, iOS 13 has a new download manager that allows file downloads. This supports YouTube videos on the iPhone as well.
Remember, this does not mean YouTube itself offers downloads! You have to use a YouTube video downloader for iPhone – something like BitDownloader or Savefrom.net
Note: Many YouTube video downloaders for iPhone do not allow downloads of copyrighted content, such as music videos.
Visit YouTube and copy the video link you want to be downloaded. Open the BitDownloader or your chosen YouTube video downloader for iPhone and paste this link into the text box there. Depending on your selected downloader, you might be able to choose the format. For videos on iPhone, MP4, AVI, or MOV will do just fine. You may also be able to select the quality depending on how hi-res the original video was.
After checking the video parameters, select the Start option.
Next, a download button appears after the video is processed. Sometimes tapping on it redirects you to an advertisement, but you can simply close that page.
Once prompted, the video will download.
The download progress can be seen by selecting the download icon beside the address bar.
After the download completes, tap on the file and then on the share icon in the lower-left of the screen. Find the Save Video option and tap it to save your new video in the Photos app. There you go – You can easily get your favorite YouTube video using a YouTube video downloader for your iPhone.
Method 2: Using the Documents App on Older iOS Versions
On the older version of iOS, you can download YouTube videos to iPhone using a free app called Documents by Readdle. This clever file manager also acts like a browser. Thus, it simply uses the previous method with a different app.
First, download the Documents app if you don't have it.
Find your YouTube video, and like before, copy the link.
Open the browser in Documents, and navigate to your favorite website for downloading YouTube videos.
Paste the link, select your format and quality, and press the download or similar button.
Wait for the generated download button/link to appear, tap on it and save the file. If you like, change the name and location of the file. Using this method, you can easily download YouTube videos to iPhone.
Related: How to use AirDrop to Share Files Across Apple Devices
Method 3: Using PC/Mac to download and transfer YouTube videos to your iPhone
You can also save YouTube videos to iPhone using your PC or Mac. First, download the video on your PC or Mac, and then transfer it to your iPhone.
Step 1: Download the YouTube videos to your PC/Mac
Using software such as Softorino YouTube Converter or ClipGrab, first, download the video to your computer. Both ClipGrab and Softorino YouTube Converter require downloading and installing on your computer. Then register the program, simply paste the YouTube link into it, and download it. With ClipGrab, directly search for the video in the app, and choose it from the search results. Click on the drop-down menu, select the format, and download.
You can also use your favorite online conversion services for this step.
Step 2: Transfer the YouTube video to your iPhone
If you are using the Softorino YouTube Converter, this is easy. This program has an option to download and directly transfer the video into your iPhone "Videos" app, so connect your iPhone to your computer. Select "Convert and Transfer" to download the video straight to your iPhone.
For videos downloaded to your computer's hard drive, try the following methods for moving it to your iPhone.
AirDrop: This works for Apple-only devices. Enable Airdrop on your iPhone and Mac. Simply right-click on the video icon, select Share > Airdrop.
iTunes: Connect your iPhone to your computer with the USB TO Lightning cable so both devices become linked. Select the device icon in iTunes, then locate your downloaded video, select the File > Add to Library option to move it into iTunes Movie. Check the "Sync Movies" option, then start the synchronization process by clicking on the Sync button. Your video shows up under Library > Home Videos, available on your iPhone's Apple TV app.
This method is a bit long as it contains many steps, but it is a tried and tested method to save YouTube videos to iPhone.
Method 4: Using the Shortcuts app
The Shortcuts app is Apple's app for users to automate workflows, supported on iOS 12 and up. You can set up a cascade of functions (or shortcuts) to run automatically one after the other. Two shortcuts for downloading videos include Video Downloader and YouTube Ripper.
To run both shortcuts, first, download the Shortcuts app. Then open the YouTube video, tap on the sharing icon, pick Shortcuts, and select the shortcut you want to use.
Once the video downloads, simply choose its save location or directly open it in a video player. This way, you can easily download YouTube videos to iPhone.
Related: 10 Signs That Your Smartphone Has Been Hacked
Method 5: YouTube Premium
If you're not too fussed about spending money, YouTube Premium is the best choice. For $15.99 per month, you get ad-free browsing, YouTube running in the background, and yes, there is a feature to download YouTube videos to iPhone.
However, those videos can be viewed in the app only, under "Downloads". Still, if you want to view them offline, this is the simplest option.
Note: Does this article provide the info you're looking for? Is there any information you think of missing or incorrect? You can give your opinion in the comments section below.
If you like this tutorial, share this post and spread the knowledge by clicking on the social media options below because "Sharing is caring"
Sources: