Acer vs Asus Laptops (2023): A Detailed Comparison
Acer and Asus are two of the best laptop brands well known for their affordable and good-performance laptops. They are competing against well-known brands like HP, Dell, Compaq, etc for their products, especially laptops. In this Acer vs Asus comparison, we have compared their performance, design, durability, price, battery life, and display quality so that you can make the right decision while purchasing the laptop.
In today's world, many companies are introducing their own laptops but we have to be aware of which brand is better than the other. If you are considering buying an Acer or an Asus laptop, we have compared both for you. Both of these laptop brands have quite a high potential to stand out as great laptops. Both brands are making the best laptops but when it comes to making a decision, this article will help you choose your desired laptop.
About Acer Laptop Brand
Acer was founded by Stan Shih Chen Jung and his friends with an initial investment of $25,000. In 1981, the company was named ACER INC. in 1986. It was initially launched in 32 countries. Acer makes laptops, mobile phones, and tablets. It is one of the leading brands and is competing against top companies like Dell, HP, and Compaq.
About Asus Laptops Brand
T.H Tung, TED HSU, Wayne Hasieh, and M.T Liao in Taiwan on 2nd April 1989 founded Asus. Asus splits into 3 independent companies:
ASUS focuses on applied 1st party branded components and electronics.
PEGATRON focuses on OEM manufacturing of motherboards and components.
UNIHAN focuses on Mon PC manufacturing such as cases and molding.
Acer vs Asus: What're the Differences?
Comparison between Acer and Asus laptops is tough work to do. Both brands of laptops are affordable, with smooth performance and good battery life. We are going to compare the performance, design, display quality, security features, battery life, and price in the market before you make a final decision on which brand to choose.
Acer vs Asus: The Difference In Performance (CPU, RAM, and Graphics)
Acer is well known for producing some of the best laptops. It produces thin laptops with multitasking features and mind-blowing performance. Acer is manufacturing easy-to-carry laptops with special game series laptops called Acer Nitro and Acer Predator series. These gaming laptops are very popular among gamers and high-selling as they are not only affordable but also provide top-notch performance. The latest Acer laptops have Intel Core i9 processors with 32 GB RAM and Nvidia GeForce GPU, which makes it fast as lightning.
Asus laptops are known for their extraordinary performance. All the latest Asus laptops are using latest Intel Core i5, i7, i9, or Ryzen processors from AMD. Also, Most of the Asus laptops come with 32 GB RAM and a dedicated graphics card NVIDIA GeForce GTX 1660 Ti 6 GB GDDR6. So there is no need for an external graphics card.
All these specifications make Asus laptops high-performance that are giving competition to other laptop brands.
Acer Aspire 5 Slim Laptop, 15.6" Full HD IPS Display, 12th Gen Intel Core i5

8 GB RAM - 512 GB SSD - Wi-Fi 6 - Bluetooth 5.1

Backlit Keyboard - Thunderbolt 4 - Windows 11 Home

ASUS ZenBook 14 Ultra-Slim Laptop 14" FHD Display, AMD Ryzen 7

16 GB RAM -1 TB SSD, NumberPad

Radeon Vega 7 Graphics - Windows 11 Pro
Acer vs Asus: The Difference In Design
When it comes to durability, Acer laptops are designed in a way so that they can work for years and years without any fault. Acer laptops are more durable and are known as high-end PCs. The brand focuses on manufacturing lightweight, easy-to-carry laptops with beautiful designs.
The true meaning of durability is explained by Asus. Asus manufactures its products so that they can last long. With its amazing technology, Asus design some of the best and most durable laptops. Asus does not focus much on the design and outer look of the laptop, but these laptops are the best when it comes to performance.
Acer vs Asus: The Difference In Display Quality
When it comes to display quality, most of us require at least an HD display on our laptop when we are spending so much on a laptop. Acer laptops have Quad HD and Ultra-HD displays which makes the display quality remarkable. In addition, Acer laptops have built-in IPS panels that increase the view angle and color quality of the display screen.
The Acer Swift Go 16 features a 16-inch 3.2K OLED display with a 3200 x 2000 resolution and 120 Hz refresh rate, while the Acer Swift Go 14 presents a 14-inch 2.8K OLED display with a 2880 x 1800 resolution and a 90 Hz refresh rate. The latest Asus laptop models come with a display quality 4k touchscreen display.
The high-end graphics cards in Asus increase its display quality hence we can say that the display quality of Asus is better than that of Acer.
Acer vs Asus: The Difference in Security Features
Both Acer and Asus brands are working on improving the security features in their laptops, however, Acer has weak security features as compared to Asus.
Acer laptops have face recognition, fingerprint sensor, and pin or pass security features.
When it comes to security features, Asus laptops are ahead of Acer. The laptops have Instant notification features, one-tap safe browsing, easy security scan, instant guard app that keeps them safe from cyberattacks. Asus makes laptops with high-level security features needed by banks and cybersecurity specialists.
Acer vs Asus: The Difference in Customer Service and Warranty
Similar to security features, Acer lags in customer service. Although Acer laptops have a warranty period of 1-2 years depending upon the laptop user is purchasing, customer service is not good. Acer can improve its customer service by quickly responding to customers' issues and try solving their issues. The only problem with Acer customer service is that they delay in responding to customer queries or problems.

Once again Asus is ahead of Acer when we talk about customer service and warranty. The warranty of Asus laptops is also 1 to 2 years depending upon the laptop user is purchasing similar to Acer. Asus has a quick 24/7 phone-based service and that's not all. Asus also has live chat features as well as helplines in social media to keep customers up to date and solve their issues.
Acer vs Asus: The Difference in Scalability
Acer laptops come with good features and high-performance specifications but if a user wishes to upgrade the laptop for even better performance, they can do so. You can add additional RAM, SSD, and battery in most Acer laptops.
You can also upgrade Asus laptops but only with limited options. Only additional RAM and HDD/SSD can be added to Asus laptops. To be honest there is no need to add any more upgrades to Asus laptops as they already give the best performance.
Acer vs Asus: The Difference in Battery Performance
Acer laptops come with some impressive battery life. It claims that the Acer Swift 3 battery can give you an astounding 17.5 hours of use on a full charge, but testing got closer to 12 hours; which is still quite impressive.
The battery power range for Acer laptops starts from 50 Whr and goes up to 99 Whr depending on the model.
Asus laptops also use powerful batteries that support resource-intensive tasks. No matter how many applications are running in the background, the battery of the Asus laptops gives a good average.
The battery power range for Asus laptops starts from 36wh and goes up to 98wh depending on the model.
Acer vs Asus: The Difference in Price
When we talk about pricing, Acer is a star. Acer has good quality laptops at very affordable prices. Users can purchase good quality laptops in an affordable range with the latest features and good performance.
The price range for Acer laptops starts from around $200 and goes up to $2000 depending on the model.
Asus has good-quality laptops. They are slightly costlier than Acer. But if you are willing to invest, you can get better-quality laptops at affordable prices.
The price range for Asus laptops starts from around $200 and goes up to $3000 depending on the model.
Both Acer Aspire 5 and Asus Zenbook 14 are slim, stylish yet powerful laptops. The powerful processor and graphic cards make them an all-rounder.
Asus vs Acer: Which Laptop Brand Should Be Your Choice?
When it comes to choosing one of the brands from Acer and Asus, it is a very hard decision to make. One brand offers more features and another offers an affordable price range.
Our suggestion will be to choose Asus over Acer due to the good security features that will keep your laptop safe from malware attacks. Also, due to the long battery life to keep your laptop going. Finally, good customer service helps you get through your problems. If you cannot afford Asus, you can always buy Acer laptops at affordable prices and with good features.
Frequently Asked Questions (FAQs)
What is Better Acer or Asus?
Asus laptops are better than Acer due to good security features that will keep your laptop safe from malware attacks, long battery life to keep your laptop going, and good customer service to help you get through your problems. If you cannot afford Asus, you can always buy Acer laptops at affordable prices and with good features.
Which Asus Laptop is Best for Gaming?
Asus ROG Zephyrus G14 is best for gaming because it comes with Ryzen 9 processor that is very fast and GeForce RTX 3060 graphics card that gives a high-quality performance, especially in games.
Which Acer laptops Have an OLED display?
Acer has 2 laptops with OLED displays:
1. New Swift Go 14
2. New Swift Go 16
Which Asus Laptops Have 4k Display?
Asus ZenBook Pro Duo 15 has 4k OLED display. This laptop is costly but when we talk about its display performance, it is just stunning.
Do Asus Laptops Last Long?
The average lifetime of Asus laptops is more than 5 years. That is long-lasting life when we talk about laptops. Asus gives 1-year warranty depending upon the model of the laptops.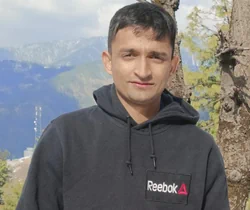 Faheem Hussain is a seasoned SEO content writer with a passion for technology and gadgets, and for writing insightful articles on Gaming, and reviews on laptops and smartphones. With a background in Mechatronics Engineering, he brings a unique blend of technical expertise and creative writing skills to his work. He is dedicated to staying up-to-date with the latest developments in technology and producing high-quality, SEO-optimized content that helps businesses reach and engage their target audience.