Dell Vostro vs Dell Inspiron Laptops [2023]: A Head-to-Head Comparison
Dell Vostro and Inspiron are two different lines of laptops from Dell that target different users, but many confuse the two because of a similar price tag. Vostro is for business professionals looking for affordable options while offering business-class performance, security features, support options, and durability. In contrast, Inspiron is a consumer-oriented laptop designed for everyday users at home and office.
What are Dell Inspiron Laptops?
Dell Inspiron Laptops are budget-segment laptops designed for everyday use offering balanced performance, features, and portability. They are perfect for students and regular users for their daily home or office use.
Inspiron is famous for its durability, reliable performance, and stylish design. They are popular laptops among professionals looking for affordable laptops that can handle day-to-day tasks.
Amazon's Choice/Best Budget

Dell Inspiron 15 Laptop, 15.6" HD Display, Intel Celeron N4020 Processor

16GB DDR4 RAM - 1TB PCIe SSD - Anti Glare Screen

Webcam, HDMI, Wi-Fi, Bluetooth, Windows 11 Home, Black

Dell Inspiron 15 Laptops Best Deals

16-32 GB RAM, Up to 1TB SSD, WiFi 6, Iris Xe Graphics, Windows 11 - Carbon Black
What are Dell Vostro Laptops?
Dell Vostro Laptops are for medium and big-sized enterprises looking for laptops with excellent performance. It is a business-oriented laptop famous for its business and security features, and support options.
Dell Vostro 5620 Business Laptop, 16" FHD Display, 12th Gen Intel Core i7, Silver

32GB RAM - 1 TB SSD, FHD Webcam HDMI

Backlit Keyboard, Fingerprint Reader, Wi-Fi 6, Windows 11 Pro

New Dell Vostro 7510 Laptop, 15.6" FHD Display, Intel i7 (8 cores), Black


64GB RAM - 2 TB PCIe SSD, Webcam, WiFi 6, Fingerprint Reader, Backlit Keyboard

GeForce RTX 3050, Windows 11 Pro
Dell Vostro vs Inspiron: What're the Differences?
Many people can't decide whether to get an Inspiron or a Vostro. Although Dell has created laptops with different target customers, both series are perfect for many regular users or small businesses. Dell Inspiron laptops are much more popular than Dell Vostro when it comes to market share.
In this article, we will inform you in depth about both series by comparing them head-to-head on performance, storage, display, design, price, and other aspects that will help you buy your next laptop.
The Difference In Performance
Let's start with the most critical aspect of the computer; its performance. Beginning with the processor, most of the laptops in both series feature i3, i5, or i7 11th to 12th generation. Inspiron also has Intel Pentium or Celeron on its lower-end laptops if you want a cheaper option. Besides that, the processors are very similar in both series.
Moving on to the RAM, most of the laptops in both series feature 8 to 16GB RAM. If you want a higher RAM on your computer, Vostro offers 24GB RAM, whereas you can get up to 32GB RAM on the Inspiron 16 Plus. You can choose from DDR4 and DDR5 RAMs on both series. Almost all the latest models feature better and more efficient DDR5 RAM.
Regarding Graphics, Dell has equipped both Inspiron and Vostro with an Intel UHD or Intel Iris XE GPU. But if you are looking for a better GPU performance, you can also customize to NVIDIA RTX 3050, 3050 Ti, 3060, and NVIDIA MX GPU on these laptops.
Inspiron and Vostro are mid-level laptops that balance affordability, performance, and reliability. Don't expect to get excellent performance with the Inspiron series for resource-intensive tasks like gaming, video editing, etc.
The Difference In Storage Space
A good part about storage on both the series is that Dell has offered only SSD storage on the Vostro and Inspiron Series. SSD is a much faster and more efficient storage option than a traditional HDD.
If you are concerned about the storage capacity, both laptop max out at a storage capacity of 1TB. Vostro Laptops start with a storage option of 256GB. Inspiron has much cheaper laptops where you can opt for a 128GB storage space.
512GB is ideal storage for many people, but according to your usage and budget, you can go higher or lower.
The Difference In Design and Durability
Design is what separates both laptops. Although, the Inspiron series isn't stylish or aesthetically pleasing compared to Dell XPS. But when taking Inspiron against Vostro, it is undoubtedly the better-looking one.
The higher-end laptops in both series look better than their base models. Dell has focused more on hardware to make the laptop affordable and value for money.
If you care about aesthetics, you can get the Inspiron over Vostro. Moving on to the weight, both series weigh around 3 to 5lbs which is normal for a budget laptop segment. They are not the sleekest laptop, but it should not be an issue if you don't care about the design much.
Dell Vostro is a premium business laptop that has premium built quality. Compared to the Inspiron, the Vostro series is much more durable and one can also use them for daily office and personal use for a long time. Both series offer plastic build in the lower budget segment, and with the increase in price, you can get a better aluminum chassis.
The Difference In Display Quality
One major difference you can find while looking at both series is that Inspiron offers a touchscreen display of up to 3K. Whereas Vostro Series only offers a non-touch FHD display on all its laptops.
For people who want a better quality display or a touch display, you can opt for Inspiron instead. The touch display is available in Inspiron 2-in-1 laptops which also feature a 2k or 4k display. If the display is your main concern, you should go for the Dell Inspiron.
The Difference In Security Features
Most Inspiron laptops don't have antivirus software. Still, with a higher range of Inspiron laptops, you get a 30-day trial of McAfee LiveSafe security software. Inspiron laptops offer fingerprint sensors for added security and better privacy. Inspiron series also has a privacy shutter on the webcam in some models.
Since Vostro laptops are business-oriented, it provides a 12-month subscription to McAfee Small Business Security Software that will be digitally delivered to the users. They also come with various security features, including TM chips, hardware-level encryption, and BIOS protection to keep the data safe. Similar to the Inspiron, the Vostro series also feature fingerprint sensors on some of its models, and you also get a privacy shutter on the webcam for better privacy.
The Difference In Number and Types of Ports
Despite the model of the laptops on both the Vostro and Inspiron series, you get almost all the necessary ports. When you pick a lower-end laptop on both series, you can find traditional ports like the USB 3.2 ports and HDMI 1.4 port which only supports refresh rate up to 60Hz at FHD resolution. The higher-end and modern laptops from both series feature Thunderbolt 4.0 ports.
Vostro Series have an RJ-45 port which the Inspiron series lacks. Whereas the WLAN port is available on almost all Vostro laptops, only lower-end Inspiron laptops feature the WLAN port. Moving on to the SD-card slot, you can find micro-SD or SD-card slots depending on the different models.
The Difference In Scalability
The best part about Dell Laptops is that you can customize the specification of the laptops. You can open a product page on their official website and select the specifications from the available options like RAM, graphic card, display options, and processor.
Regarding the upgradeability, yes, both the series are upgradeable to some extent. You can add RAM or Storage on the laptops in the available RAM and Storage Slots. Whenever you feel short on storage or RAM, you can easily upgrade it without hassle. If you are wondering about the processor or the GPU, it cannot be upgraded as they are integrated into the motherboard.
The Difference In Battery Performance
Starting with the Vostro, Dell has included a 41 Wh, 54Wh, and 56Wh battery on the Vostro Series. The 3000 Series comes with a 3 Cell 41Wh battery, the 5000 series comes with a 4 Cell 54Wh battery, and the 7000 series features a 3 Cell 56 Wh battery.
Moving on to the Inspiron, you can find batteries ranging from 3 Cell, 41 Wh to 6-Cell, 87 Wh. With bigger batteries, Inspiron laptops have much longer battery life. The Inspiron 16 Plus can last more than 15 hours with video playback. The Vostro 7000 with a 56Wh battery will last around 8-10 hours of video playback.
The Difference In Price
Both series have laptops with a wide price range. Inspiron Laptops start at $219, and the most expensive laptop on the series goes up to $2000. Whereas the Vostro series starts at $559, the most expensive Vostro laptop will cost around $2600.
When Looking at the prices, the Vostro laptops are pricier than the Inspiron laptops but have much more features and resources. Inspiron has a much lower starting price due to the less powerful hardware used with the Intel Celeron or Pentium with 4GB RAM and 128GB SSD.
Dell Inspiron or Vostro: Which Should You Buy?
Inspiron is catered towards regular users, mainly students looking for a budget laptop. Vostro laptops are mainly business-oriented for small to medium-range businesses with limited budgets.
If you are a student or regular user, Inspiron is a better laptop for you, and Vostro is mainly for businesses. But this doesn't mean Vostro would be useless for a student. Both series are excellent choices for people looking for an affordable yet durable laptop.
Frequently Asked Questions (FAQs)
Is Dell Vostro a Business Laptop?
Yes, Dell Vostro is a business-oriented laptop that offers excellent performance, business & security features, and support options. They are aimed at medium to big-sized businesses looking for premium laptops for their enterprise.
Does Dell Vostro Has SSD?
Yes, all the models of the Dell Vostro series feature an SSD. It features an SSD from 256GB to 1TB, making it enough for businesses. Vostro also has upgradability options with HDD slots in some models, which you can add in HDD as a secondary storage.
What Is the Main Purpose of Dell Inspiron Laptops?
Dell Inspiron Laptops are for everyday users looking for an affordable laptop with excellent performance for personal and professional use. The series is for individuals looking for a balance of features and reliability with an affordable price tag.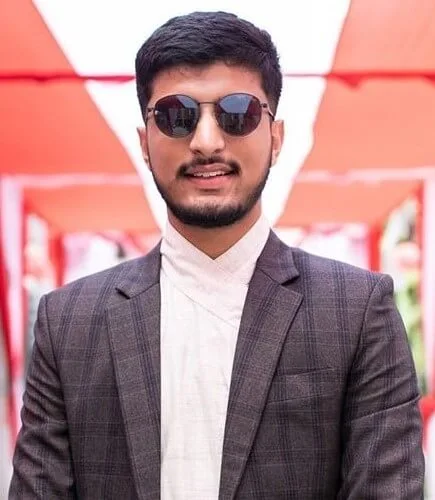 Sulabh is a content writer who also happens to be a tech enthusiast. He likes staying updated about the latest tech and gadgets, which fuels his drive to write different tech-related articles. For the past three years, he has been helping readers know about various gadgets and make their decision easier on choosing the right gadget.