Dell XPS 13 vs HP ENVY 13: Which Ultraportable is a Better Buy in 2023?
Dell XPS 13 and HP ENVY 13 are the top choices for a value-for-money ultrabook. They are some of the most popular ultrabooks, and most people find it hard to pick between the XPS 13 and the ENVY 13.
Due to the high similarity and excellent built quality of both laptops, most people get confused about picking one. So, to help you choose your next ultrabook, we have compared the two ultrabooks: Dell XPS 13 and HP ENVY 13.
---
Major Features Comparison Between Dell XPS 13 and HP ENVY 13
| | | |
| --- | --- | --- |
| | | |
| | Windows 11 Home, Windows 11 Pro, or Ubuntu Linux 20.04 LTS | |
| | Intel Core i5 or i7 (up to 4.4 GHz with Intel Turbo Boost Technology, 12 MB L3 cache, 10 cores, 12 threads) | Intel Core i5 or i7 (up to 4.4 GHz with Intel Turbo Boost Technology, 12 MB L3 cache,10 cores, 12 threads) |
| | | |
| | 128 GB up to 2 TB PCIe NVMe x2 SSD | 128 GB up to 1 TB PCIe NVMe SSD |
| | 13.4", 1920 x 1200, Non-Touch (touchscreen on some old models), Anti-Glare, Infinity Edge, 500 nits | 13.3" diagonal,1920 x 1200, multitouch-enabled, IPS, edge-to-edge glass, micro-edge, Corning Gorilla Glass NBT, 400 nits |
| | | |
| | | |
| | | |
| | | HP True Vision 5MP IR camera |
| | | |
| | | |
---
Dell XPS 13 vs HP ENVY 13: Detailed Comparison
Looking at the specs sheet, you might have noticed both laptops are great value for money, making them top picks for one of the best value-for-money ultrabooks. Like everything, both laptops have pros and cons, and our job is to break them down for you.
Let's compare these two laptops head-to-head based on their performance, design, battery life, and other features to help you pick your choice.
XPS 13 vs ENVY 13: Performance Comparison
Starting with the performance, let's compare the processors of the ultrabooks. There is nothing different between the processors of the two laptops as both come with the same Intel i5-1230U processor.
Dell takes a slighter edge over ENVY 13 with its slightly better RAM and Graphics Card. XPS 13 offers superior Graphics with the Intel Iris Xe compared to the Intel UHD Graphics on the ENVY 13. The Iris Xe used on XPS 13 offers almost double the performance of the UHD Graphics. Dell XPS 13 features 8GB LPDDR5 RAM, which you can upgrade or expand to 32GB, whereas ENVY 13 features 8GB LPDDR4x RAM which you can expand only up to 16GB.
Looking at the different types of RAM used, LPDDR5 RAM on XPS 13 is faster and more efficient than LPDDR4X RAM. Practically, the difference might not be significant. Getting a newer, more-power efficient RAM is always better.
XPS 13 vs ENVY 13: Storage Comparison
Both the laptops come with similar storage; the Dell XPS 13 and HP ENVY 13 come with storage options of 512GB and 1TB PCIe NVMe M.2 SSD. If you wish for better storage, you can get up to 1TB of storage for both laptops with a slightly higher price tag.
Dell has made it convenient for buyers as you can easily customize different specifications and get the perfect laptop. In contrast, you can only choose from pre-built laptops for HP ENVY 13.
Dell not only offers broader customization while buying, you can upgrade even the storage yourself on Dell XPS 13, but ENVY doesn't offer customization options. The storage is pretty similar on both the ultrabooks but XPS 13 seems better with the option to customize and upgrade it accordingly.
The 512GB storage will be enough if you are a regular user. But, If you feel you want extra storage, you can even go for the 1TB. If you have a limited budget, we suggest you get the 512GB option and upgrade it later(only for XPS 13) or get a portable hard drive if you ever feel short on storage.
XPS 13 vs ENVY 13: Design and Dimensions Comparison
Being ultrabooks, both laptops are made to be elegant and sleek. Both will fit your criteria if you are looking for sleek, lightweight, and sturdy laptops. But let's head further and have a deeper comparison between the design and dimensions of the ultrabooks.
The XPS 13 has a metal body and carbon fiber aiding in the elegance of the laptop and making it lightweight at just 2.59 lbs. XPS 13 comes in a dimension of 0.55 x 11.63 x 7.88 in. Talking about the ENVY 13 is a little bigger by a slight dimension of 0.63 x 11.75 x 8.46 in and starting weight of 2.95 lbs.
Although the minimal size difference won't play a significant role, it still might come into consideration comparing both the ultrabooks head-to-head.
Both laptops come with a center logo on the back of the computer, with the Dell logo on the XPS, and ENVY looks a little better with the refined HP logo, which adds to the sleek look of the laptop. You can also find the model series logo with an "XPS" logo on the laptop's base and the ENVY logo on the laptop's hinges.
HP also has added hinges to the laptop, which makes it a laptop slightly inclined and gives the keyboard a slight angle by lifting the laptop when it is open. It helps for a comfortable typing experience and provides the computer with better airflow.
When lifting the lid, both laptops have a similar look with an almost bezel-less look. With the HP logo on the bottom of the ENVY 13, it is pretty clear that XPS 13 has slimmer bezels.
XPS 13 vs ENVY 13: Display Comparison
Except for some minor differences, the display on the devices is almost identical. Both laptops share similar displays with an IPS panel of 13.4-inch on XPS 13 and 13.3-inch on ENVY 13. You can find an FHD+ display on both laptops, but XPS 13 has an edge with a slightly brighter display at 500 nits compared to the brightness of 400 nits on the ENVY 13.
Due to the IPS panel, you can view the contents clearly despite the viewing angles. But with additional 100 nits of brightness, XPS 13 is slightly better outdoors. The ENVY 13 also has a somewhat glossier display, whereas XPS 13 offers Anti-Glare on the non-touch display and Anti-Reflect on the touch display.
If you are looking for a touchscreen display, you can get both non-touch and touchscreen displays on both laptops. You have to pay extra for the touchscreen feature, which is totally up to your budget.
Besides these differences, you will find rich saturated colors and good contrast on both displays, with ENVY 13 being a little more vivid. The sRGB color gamut is identical, with both displays offering 100% coverage. The ultrabooks are suitable even for creators, but XPS 13 has a slighter edge with better brightness and an Anti-Glare display.
XPS 13 vs ENVY 13: Sound Quality Comparison
Even though most people don't consider sound when purchasing a new laptop, many later wish they had. So let's compare the sound quality of these two ultrabooks since it is crucial.
The downward-firing speakers on the Dell XPS 13 produce pretty decent sound quality, but they aren't particularly impressive. However, the sound is loud and impressive for an ultrabook thanks to the dual stereo speakers.
Dual Bang & Olufsen speakers are included in the HP ENVY 13. Although the speakers lack loudness, they provide good sound quality with good depth and bass. Additionally, the HP Audio Boost in ENVY 13 provides personalized tuning for both the built-in speakers and the headphones.
XPS 13 vs ENVY 13: Keyboard and Touchpad Comparison
Talking about keyboards, both laptops have good quality keyboards for an ultrabook. With backlit keyboards, you can type quickly, even in a dark environment.
XPS 13 offers a compact keyboard, which might be uncomfortable for people with big hands. But you get a minimal travel of only 1mm, making it very convenient. On the other side, ENVY 13 has widely spaced keypads that are comfortable for people with bigger hands. The travel is similar to XPS 13 at 1.2mm, which is suitable for an ultrabook.
You don't have to worry about touchpads as both laptops offer good quality touchpads in the right size, not very big or very small. You won't notice any lag, and it is very convenient to use.
XPS 13 vs ENVY 13: Ports
XPS 13 features 2 Thunderbolt 4 ports, and that's it. But don't worry; you will also get a USB-C to USB-A 3.0 adapter and a 3.5mm headset adapter in the box. The adapter can connect your headphones or USB Type-A to your laptop. One downside is that you won't find a microSD slot on the computer. Besides that, the two Thunderbolt 4 ports are everything you need.
ENVY 13 receives extra points on the ports with 2 Thunderbolt 4 ports, 2 USB Type-A, a headphone/microphone combo port, and a microSD card slot. The differences between the two laptops are the microSD card slot and additional Type A and headphone ports on the ENVY 13.
Although XPS 13 offers an adapter to connect USB Type-A and headphones, it is always better to have more ports. The winner of the game of ports is ENVY 13.
XPS 13 vs ENVY 13: Battery Comparison
Getting on to the battery life, XPS 13 comes with a 3 Cell, 51 Wh integrated battery. The ENVY 13 features a 4-cell, 66 Wh Li-ion polymer battery larger than the one on XPS 13.
If battery life is one of your primary concerns, ENVY 13 offers you better battery life. HP claims a battery life of up to 17 hours and 30 minutes on the ENVY 13, whereas XPS 13 can endure up to 16 hours and 13 minutes. Although these figures are far more distant than the real battery life of both laptops. If you have a plan to put a gaming load on them or other heavy work, don't expect a battery life of more than 2-3 hours. This battery timing is absolutely fine for ultraportables as they are not meant to be built with a powerful battery.
The maximum battery life might not be practical for everyone, but it helps us understand the difference between their battery life. Although the 1-hour difference in battery life might not be a significant difference for many people, if it matters to you, HP ENVY 13 is a clear winner on battery comparison.
XPS 13 vs ENVY 13: Cooling System Comparison
As we discussed earlier, the ENVY 13 has a hinge that lifts the laptop's base allowing better airflow. ENVY 13 has not one but two cooling fans to improve the cooling. And between the two cooling fans, you get a huge heat-dispersing plate and heatsink to keep your laptop efficient even at higher loads.
XPS 13 only features a single blower-style fan to keep the system cool. It also features a Power Manager to help the overall Thermal Management. ENVY 13 is quite efficient in keeping the system cool compared to what XPS 13 offers. With better airflow and two cooling fans, ENVY 13 is ahead of XPS 13 when it comes to cooling.
XPS 13 vs ENVY 13: Price Comparison
At the time of writing this article, you can get the Dell XPS 13 (Intel i5 12th Gen CPU, 8GB RAM, 512 GB storage, and an FHD+ Non-touch display) for $799 from the official Dell store. You can upgrade to higher specifications for a higher price. For example, selecting an i7 Processor with 16GB RAM and a touch display will cost you $1199.
Coming on to HP ENVY 13, which is available at a lower price tag of $699 at the HP store. You will get Intel i5 12th gen CPU, FHD+ touch display, 8GB RAM, and 512 GB Storage. If you decide to get an i7 12th-gen CPU with 16GB RAM and 256 GB storage, it will cost you $849.
In terms of pricing, HP ENVY 13 is clearly ahead of Dell XPS 13. It is a value-for-money ultrabook with a price difference of $100.
HP ENVY 13 vs Dell XPS 13: Which is Better?
Both laptops have their strength and weaknesses. In most areas, both laptops are similar. Whereas, in other areas, one has the edge over the other.
Dell XPS 13 has a slight edge over HP ENVY 13 in terms of graphics, stylish look, and RAM. While ENVY 13 has a better battery life, sound quality, and a low price tag.
If you are looking for value for the price, ENVY 13 offers better value at a much lower price.
If you want a slightly better performance, better user experience, and the convenience of customization, then XPS 13 should be your choice.
Frequently Asked Questions (FAQs)
Which is Better? Dell XPS 13 or HP ENVY 13?
Dell XPS 13 is a better laptop than the HP ENVY 13 with a slightly better performance, display, design, and user experience. Still, the ENVY 13 is the one for you if you are looking for a value-for-money ultrabook.
How Long Does Dell XPS 13 Last?
Dell XPS 13 has a good battery life offering almost 10 hours with normal usage. With heavy use, it still provides excellent battery life lasting over 6 hours on a full charge. Dell claims the XPS 13 lasts up to 16 hours and 13 minutes.
How Long Does HP ENVY 13 Last?
HP ENVY 13 has a slightly better battery life than the XPS 13. The ultrabook will easily last up to 10 hours on normal usage; even with heavy use, you won't have any battery anxiety. HP claims the ENVY 13 lasts up to 17 hours and 30 minutes.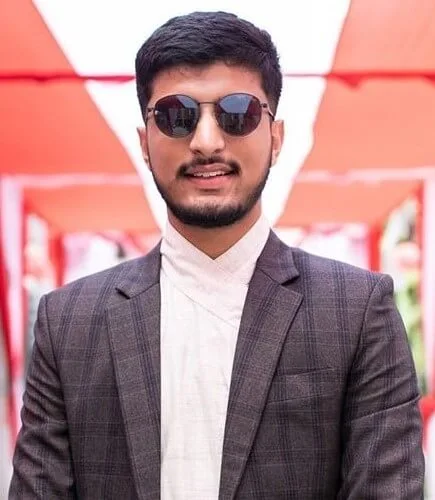 Sulabh is a content writer who also happens to be a tech enthusiast. He likes staying updated about the latest tech and gadgets, which fuels his drive to write different tech-related articles. For the past three years, he has been helping readers know about various gadgets and make their decision easier on choosing the right gadget.