Acer vs HP (2023): Which Laptop Brand Should be Your Choice? 
With numerous laptop brand options available, choosing one can be a difficult decision. Acer and HP are some of the renowned laptop brands in the world. Many of us struggle to pick between brands while buying a new laptop.
Acer laptops are affordable and value-for-money devices, making them a popular choice for those on a tight budget. HP laptops are known for their high-quality build and design. It makes them popular for professionals and those who prioritize performance and style.
In this article, we'll compare Acer and HP to help you cover all the aspects. By the end of this comparison, you will better understand which laptop brand best fits your needs and budget.
About Acer Laptops
Acer is a Taiwanese multinational hardware and electronics corporation founded in 1976. Regarding laptops, Acer has a range of popular series, including the Aspire, Nitro, Predator, and Swift lines. The Aspire series is excellent for general use, while the Predator and Nitro lines are designed for gaming enthusiasts. The Swift series offers sleek designs and is ideal for creators and professionals who need portability and high performance. Acer laptops offer great value for money with excellent reliability and performance.
About HP Laptops
HP(Hewlett-Packard) is an American multinational computer brand that was founded in the late 1930s. HP has a variety of popular laptop series to choose from, including the Spectre, Envy, OMEN, Elitebook, Probook, and Pavilion lines. The Spectre line offers superior design and high-end features and is suitable for creators. At the same time, the Envy series provides a balance of performance and affordability. The Pavilion series is more budget-friendly and designed for everyday use, while OMEN is designed for gaming enthusiasts.
Acer vs HP Laptops: What're the Differences?
Acer laptops are known for their affordability and good value for money. At the same time, HP laptops are known for their high-quality build and design. To help you make a better decision, we will compare Acer and HP laptops head-to-head. We will look at different aspects, including performance, design, battery life, customer service, and warranty.
Acer vs HP: The Difference in Performance (CPU, RAM, and Graphics)
Acer and HP typically offer Intel Core processors, ranging from i5 to i9. They also provide the recent 13th gen Intel CPU in their laptops. You can also find AMD Ryzen 3, 5, and 7 processors in some models. However, HP typically provides more customization options, allowing users to choose higher-end CPUs during the purchase.
The Acer Gaming laptops have quad-core to octa-core and clock speeds ranging from 2.9GHz to 4.6 GHz. Other models offer dual to quad/octa-core with clock speeds ranging from 2.1GHz to 4.4GHz on Aspire series and 1.6GHz to 2.8GHZ on the Swift series.
HP offers a similar clock speed and cores with the Pavilion series and Envy series offering quad-core to octa-core with clock speeds from 2.1/2.3 GHz to 4.4GHz. The Spectre series offers dual-core to quad-core with clock speeds from 1.6GHz to 2.8GHz. Whereas their gaming laptops offer a similar quad-core to octa-core CPU, with clock speeds ranging from 2.3 GHz to 4.6 GHz
Acer and HP laptops offer between 4GB to 16GB of RAM, with some models offering up to 32 GB. Acer offers more affordable options with lower RAM amounts, while HP leans towards higher RAM up to 64 GB at a higher cost. Both brands typically use DDR4 RAM, which provides fast performance for multitasking and demanding applications. Acer and HP gaming Laptops also offer DDR5 RAM, an upgraded version of the DDR4 RAM.
Both brands offer laptops with both integrated and dedicated graphics cards. Most laptops use Intel's UHD or Iris graphics, suitable for basic and demanding tasks like video playback and video & photo editing.
The higher-end gaming models offer dedicated graphics cards from NVIDIA and AMD. HP offers more customization options for graphics cards, while Acer offers affordable options with decent graphics capabilities. Both brands have rolled out the latest NVIDIA RTX 40 series GPU for their laptops, mainly in the gaming segment.
If you are looking for better performance, you can get that in HP Laptops. Since Acer focuses more on the budget segments, you can find balanced performance from HP laptops across different series. HP has a wide variety of configurations with CPUs and GPUs, which can be convenient for users to choose from.
However, that doesn't mean Acer is a low-quality brand. There is actually a slight difference in the quality of hardware that both brands use in their laptops with HP having an upper hand. If you are tight on budget, you can safely go for Acer. It will definitely not disappoint you.
Best Deals on Acer Laptops
Highly Rated / Best Selling

Acer Aspire 5 Slim Laptop, 15.6" Full HD, 12th Gen Intel Core i5

8GB RAM - 512GB NVMe SSD - IPS Display

Thunderbolt 4, Backlit Keyboard, Windows 11 Home

Acer TravelMate P6 Thin & Light Business Laptop, 14" FHD IPS, Intel Core i5 with vPro

8 GB RAM - 256 GB SSD - 23 Hrs Battery

Windows 10 Pro, TMP 2.0, military grade toughness, Fingerprint Reader, very long battery life

Acer Nitro 5 Gaming Laptop, Intel Core i7, NVIDIA GeForce RTX 3050, 15.6" FHD

Killer Wi-Fi 6 - Backlit Keyboard - FHD 144Hz IPS Display

Acer Predator Helios 300 Gaming Laptop, Intel i7 - NVIDIA GeForce RTX 3060, 15.6" FHD

16GB RAM - 512GB SSD - FHD 144Hz 3ms IPS Display

Killer WiFi 6 - RGB Keyboard
Acer vs HP: The Difference in Design
Acer and HP offer a range of models with varying aesthetics and form factors. From sleek and modern to traditional and practical, both brands have something to offer for every taste. However, these laptops' build quality and durability can vary significantly.
Acer offers more affordable laptops with decent build quality. They may not be as durable as HP. Still, Acer offers premium options, such as the Acer Swift series, which provides a sleek and slim design, excellent build quality, and durability. The entry-level Swift series features a mix of plastic and metal, whereas, with premium models, the laptops are built with an aluminum chassis.
The Aspire series features black, silver, blue, and red colors, and the Swift series offers silver, gold, and rose gold shades. Popular gaming laptops Nitro and Predator series come in black with red or blue accents.
HP laptops are more premium and offer better build quality, making them more durable in the long run. The HP Spectre and Envy series offer premium materials like aluminum and carbon fiber for a slim and lightweight design.
The Pavilion series offers options for silver, gold, blue, and red, and the Spectre series is available in shades of silver and gold. HP offers silver, black, and blue in the Envy series, while the OMEN gaming series is primarily black with red accents.
Regarding form factors, both Acer and HP offer a range of options. Acer offers traditional clamshell laptops and 2-in-1 models which you can use as a laptop or a tablet. HP offers similar alternatives but includes detachable laptops like the HP Spectre x2 and the HP EliteBook x2, which may be used as tablets.
Acer vs HP: The Difference in Display Quality
Most Acer laptops have full HD displays, offering excellent color accuracy and sharpness. Higher-end models, such as the Acer Predator Helios 500 and Swift Edge 16, offer 4K displays with high refresh rates, making them suitable for gaming and video editing. Acer also offers laptops with UHD displays with 100% Adobe RGB color gamut coverage, making it an excellent choice for creative professionals who need accurate color representation.
HP offers a broader range of models with 4K displays across its Pavilion, Envy, and Spectre series. These laptops provide excellent visuals and color accuracy, making them ideal for photo and video editing. Additionally, the OMEN series come with high refresh rate displays, i.e., 144Hz, 240Hz, or even up to 360Hz, making them suitable for gaming.
HP also offers a brightness of up to 1000 nits on the HP Elite Dragonfly G2, which is excellent for people who often find themselves outdoors. It also provides laptops with displays featuring 100% RGB color gamut coverage, such as the HP ZBook Firefly G8, making it an excellent choice for creative professionals.
Many lower-end Acer laptops come with a standard 60Hz refresh rate. You can also get higher refresh rates with Acer gaming laptop models that offer refresh rates up to 144Hz, 240Hz, or even 300Hz. The 300Hz refresh rate available in Acer Predator Triton 500 allows for smooth and fluid gameplay.
When it comes to practical usage, both Acer and HP offer laptops that cater to different needs. Acer provides a broader range of display options, particularly for gaming laptops, with higher refresh rates and faster response times. HP offers displays with higher brightness levels and better color accuracy in all its models. Overall, HP wins with a tight margin regarding display quality.
Best Deals on HP Laptops
Best Selling / For Daily Use

HP 14 Laptop, AMD Ryzen 5 5500U, 14-inch Full HD Display

8 GB RAM - 256 GB SSD - Thin & Portable

Windows 11 Home - Micro-edge & Anti-glare Screen - Long Battery Life

HP Pavilion Business Laptops Best Deals

12-32 GB RAM - Up to 1 TB SSD - Long battery life

Backlit Keyboard - Wi-Fi - Anti-glare screen

HP OMEN Gaming Laptops Best Deals

8 -16 GB RAM - 512GB SSD - NVIDEA GerForce Graphics

Windows 11 - Backlit Keyboard - 15-17 inch Display

HP ENVY x360 2-in-1 15.6" FHD Touchscreen Laptop Intel Core i5

16 GB RAM - 512GB SSD - Intel Iris Xe Graphics

Windows 11 - 32GB SnowBell USB Card - Backlit Keyboard
Acer vs HP: The Difference in Security Features
Acer laptops have various security features, including fingerprint scanners, trusted platform modules (TPMs), and Acer ProShield software. The fingerprint scanner lets you log in to your laptop quickly and securely. Whereas TPMs provide hardware-based security for sensitive data. Acer ProShield software protects against theft, viruses, and other threats.
On the other hand, HP laptops also offer a range of security features, such as HP Sure Start, HP Sure Run, and HP Sure Click. HP Sure Start is a hardware-based feature that detects and fixes BIOS attacks. At the same time, HP Sure Run monitors your laptop's critical processes to prevent unauthorized access. HP Sure Click protects against malware and other threats when browsing the web.
Ultimately, Acer and HP offer robust security features across their laptop series. Acer features TPM, Acer ProShield, and ProDock on their laptops for additional security, especially for business laptops. At the same time, HP features Sure Start, Sure Run, Sure Click, and Sure View, overall protection from the BIOS to privacy screen technology. Both brands offer excellent security features, but the protection from the Start to even the Privacy screen makes HP an overall better laptop based on security features.
Acer vs HP: The Difference in Customer Service and Warranty
Acer has a standard one-year warranty on its laptops. But for an extra price, you can get additional coverage for up to three years. It also provides online support resources, including an extensive knowledge base, community forums, and phone and email support.
HP offers standard one-year and extended coverage for up to three years. It also offers a virtual agent tool called HP Support Assistant, which can automatically diagnose and resolve many common issues.
Acer and HP offer a standard limited warranty covering material defects for one year from purchase.
The standard warranty typically covers repairing or replacing the device if it is determined to be defective due to manufacturing issues. However, it does not cover damage caused by accidents, misuse, or unauthorized modifications. The price of extended warranty plans may vary based on the model and region. It depends on the specific coverage and duration of the plan.
Regarding customer service, Acer and HP have mixed customer reviews. HP has added a new live video chat feature through which you can contact live with its customer care agent. This feature out beats Acer which has issues with its customer service. Overall, HP is quite ahead in the competition when talking about customer service.
Acer vs HP: The Difference in Scalability
Acer offers a high degree of scalability in its laptops. Most Nitro, Predator, and Aspire series models feature easy access to RAM and storage bays, which means upgrading these components is relatively straightforward. But not all Acer laptops are equally upgradeable.
HP laptops also offer some options for upgrading, although they tend to be less accessible than Acer's. Some models feature upgradeable RAM or storage, but you may need to remove the entire bottom panel of the laptop to access these components. HP Envy and Spectre series are famous for their sleek designs but may be less upgradeable than other models.
During the purchase process, HP offers more customization options with processors, RAM, storage, graphics card, display, and accessories than Acer.
To understand the customization options available for a specific Acer or HP device, it's best to visit their official websites and explore the options for the particular model you are interested in purchasing.
So, if you are looking for an upgradeable laptop, you can get it from both brands, Acer or HP. But, HP gets the point on scalability as it lets users customize their laptops before purchase.
Acer vs HP: The Difference in Battery Performance
Most Acer laptop models offer between 6 and 10 hours of usage between charges, which is a significant battery life. Acer's premium laptop, the Swift 5, can run up to 12 hours of web browsing, while Swift 3X lasts more than 16 hours on video playback. Battery capacity can range from 36 Wh to more than 70 Wh. Gaming laptops generally have a larger battery, but the battery life isn't as good as notebooks due to the more demanding hardware components.
Although the exact period you can use a laptop on a single charge varies depending on the model, HP laptops typically have good battery life. HP Spectre and Envy, two of HP's more expensive lineups, have a battery life of up to 13 hours on video playback or web browsing. Depending on the model, you get a battery capacity ranging from around 40 Wh to over 80 Wh.
Acer or HP: The Difference in Price
Acer laptops are generally more affordable than HP laptops, with entry-level models at a lower price point. The Acer Aspire series laptop starts at around $300, and the Chromebooks start at about $200. The most you can pay for an Acer laptop is $3500 for the Helios 300. Most models of Acer laptops fall in the price range of $500-$1500.
HP laptops tend to be more expensive than Acer laptops. But, the Victus and OMEN gaming series of HP laptops are much more affordable than Acer gaming laptops. HP also offers Pavilion laptops with prices under $300. The price range of HP laptops starts from around $400, and the Workstations can range up to $5000, with most models falling between the price range of $800-$2000.
Acer laptops have a clear edge over HP when we talk about prices. However, HP's focus on premium materials and features justifies its higher price point.
Acer or HP: Which Laptop Brand Should Be Your Choice?
With all between Acer and HP laptops, we recommend Acer for users with a tight budget and HP for those who can afford a pricier option for a little bit better quality.
Acer offers a wide selection of laptops with decent specifications and features at an affordable for users on a budget. However, HP laptops are typically more expensive. Overall, Acer laptops are quite popular among users as they provide quality as well as affordability.
Frequently Asked Questions (FAQs)
Which Is Best Between, HP or Acer?
HP has a slight edge over Acer in terms of the quality of hardware that it uses in its laptops. However, both brands offer a range of quality laptops at different price points.
Do Acer Laptops Last Long?
Generally, Acer laptops last around 3-5 years. The longevity of an Acer laptop depends on how well you take care of it.
Do HP Laptops Last Long?
HP laptops can last long if properly cared for and maintained. Generally, HP laptops last around 4-7 years, depending on usage and maintenance practices. It is recommended to follow manufacturer guidelines for care and maintenance.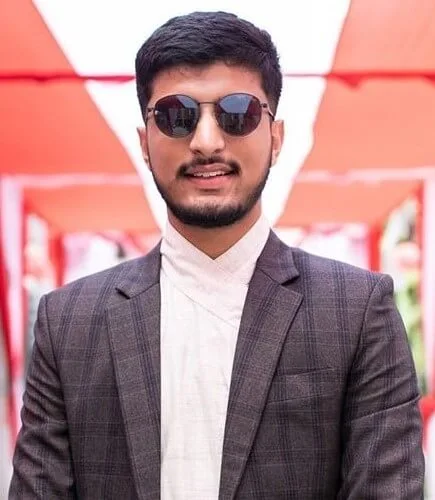 Sulabh is a content writer who also happens to be a tech enthusiast. He likes staying updated about the latest tech and gadgets, which fuels his drive to write different tech-related articles. For the past three years, he has been helping readers know about various gadgets and make their decision easier on choosing the right gadget.