Asus vs Dell (2023): Which Laptop Brand Should be Your Choice?
Laptops are portable computers that can be very useful. They can be generally used for work, gaming, entertainment, and much more. The quality of a laptop greatly depends upon its brand. Large brands manufacture higher quality products and everyone wants a piece of it. Today, we are going to discuss two such large brands. We will discuss the Asus and the Dell brands, their laptops, and the differences between them. Keep on reading if you are going to buy a new laptop and need some directions.
About Asus Laptops
Asus is a large global computer hardware and electronics company. It is also known as AsusTek Computer Inc. It originated in Taiwan in the year 1989. Asus manufactures a wide range of products including laptops, smartphones, and tablets. Its laptops are famous throughout the world for their performance, design, quality, and affordability. It is one of the major brands that contribute to the laptop market. Below are our best picks for Asus laptops:
About Dell Laptops
Dell is also one of the largest PC and laptop manufacturers in the world. The company operates in more than 180 countries. Dell originated in Texas, USA in the year 1984. It is one of the largest companies in the world that contribute heavily to the technology market. Its products and services include laptops, desktops, storage devices, as well as software solutions.
Dell laptops are mostly famous for their durability, longevity, and reliability. Dell laptops are popular not only among the general public but also among business users and companies. Below are our best picks for Dell laptops:
Asus vs Dell Laptops: What're the Differences?
Asus and Dell are both very large companies and both of them manufacture products that can be considered outstanding. The major difference between Asus and Dell laptops is that Asus laptops are relatively more budget-friendly than Dell. Moreover, Asus laptops are generally more popular among gamers. While Dell laptops are generally more popular among students, creators, and professionals.
If you are contemplating between Asus and Dell laptops, we are going to discuss their difference in performance, design, battery life, customer service, etc. It might just help you decide! so keep on reading.
Best Dell Laptop Deals
Dell XPS 15, 15" FHD+ Display, Intel Core i7 10th Generation

16 GB RAM - 512 GB SSD - Quad Speaker - Carbon Fiber palm Rest

Nvidia GeForce GTX 1650 Ti 4GB GDDR6 - Windows 10 Home

Dell Inspiron 15 Laptop, 15.6" HD Display, Intel Celeron N4020 Processor

16 GB RAM, 1 TB SSD - Webcam - HDMI

Wi-Fi - Bluetooth - Windows 11 Home

Dell Alienware Gaming Laptops Best Deals

16-32 GB RAM - Up to 1 TB SSD - 240-360 Hz refresh rate -NVIDIA GeForce RTX up to 3080

Windows 11 - Backlit Keyboard - Advanced cooling system

Dell Latitude 3520 Business Laptop, 15.6''FHD IPS Display, Intel Core i7

32 GB RAM - 1 TB SSD - HDMI

Windows 10 Pro - USB-C, WiFi 6, Webcam
The Difference in Performance (CPU, RAM, and Graphics)
As far as the processors and CPU types are concerned, Asus and Dell are evenly ranked. The two of them use the same type of processors in their laptops including the Intel core series and AMD Ryzen series. Dell uses some high-end processors like core i5, i7, and i9 which have 14 cores, 20 threads, and a maximum of 5GHz clock speed.
It also uses some less powerful processors such as Core i3, core Pentium and Celeron. Core Celeron has mere 2 cores and 2 threads with a max clock speed of 2.8GHz.
Asus laptops also use those processors however, as their laptops are more inclined towards higher performance, they rarely use entry-level processors like Pentium and Celeron.
Asus and Dell both offer laptops with varying amounts of RAM, so it's difficult to make a direct comparison without looking at specific models. In general, Dell offers laptops with a minimum of 4GB and up to 32GB RAM. While Asus can offer laptops starting with 4GB RAM to an astonishing 64GB of RAM or more. Dell laptops can also go up to 64GB RAM by upgrading.
Asus and Dell laptops use a variety of graphics cards from different manufacturers, including NVIDIA and AMD. Some popular graphics cards used in Asus and Dell laptops include:
NVIDIA GeForce RTX 30 Series
GeForce GTX 16 Series
NVIDIA GeForce MX450
AMD Radeon RX 5000 Series
AMD Radeon RX Vega
When talking about real-life performance, there is a head-to-head competition between the two. Dell has more variety in their laptops for various purposes. From low-powered Intel Celeron and Pentium to i7 and i9, you can choose a laptop of your choice. Although Asus don't have much variety in its laptops, it focuses more on performance and hence you can expect a better and more smooth performance from its laptops.
Best Asus Laptop Deals
ROG Zephyrus G14 Alan Walker Special Edition Gaming Laptop, 14" Display, AMD Ryzen 9

16 GB RAM - 1 TB SSD - 120Hz Pantone validated WQHD display

GeForce RTX 3050 Ti - Wi-Fi 6 - Windows 10 Home

ASUS Vivobook S 14 Flip 14", AMD Ryzen 5 CPU

8 GB RAM - 512 GB SSD - WUXGA 16:10 touch

NumberPad - Anti-bacterial keyboard- FingerPrint - Windows 11 Home

Best For Creators/ Amazon's Choice

ASUS ProArt StudioBook 16 Laptop, 16" AMD Ryzen 7,

32 GB RAM, 1 TB SSD - 2560x1600 120Hz Display - Military grade durability - Intuitive control

Nvidia Geforce RTX 3060 - Super sharp detailed visuals - Windows 11 Home

ASUS ExpertBook B5 Thin & Light Business Laptop, 13.3" FHD OLED, Intel Core i5

16 GB RAM - 512 GB SSD - All-Day Battery

Enterprise Grade Video Conference - NumberPad - Windows 10 Pro
The Difference in Design
Asus and Dell offer laptops with different designs and levels of durability, depending on the specific model. Asus laptops are known for their sleek and modern designs, often featuring slim profiles and metallic finishes. They often have more colorful and vibrant designs, with features like backlit keyboards and a more angular, gaming-oriented look. Some models also feature unique design elements like the Asus ZenBook's iconic "spun-metal" finish.
Dell laptops are known for their practical and functional designs, with a focus on productivity and business use cases. They typically have more traditional, business-oriented designs with clean lines and muted colors. They also offer a range of premium laptops including the XPS series which is known for thin, and stylish build quality along with solid performance. Often featuring a conservative, Dell's understated designs are known for their high-quality keyboards and touchpads. Although they might not be as sleek as Asus, they are lighter in weight for comfortable traveling.
Asus laptops generally offer good build quality and durability, with many models featuring plastic and a few models having aluminum or magnesium alloy frames for added strength and rigidity. They also provide laptops that can withstand rough handling and harsh conditions. However, on average, they are not better than Dell laptops.
Dell laptops are known for their durability, with many models featuring reinforced hinges and frames to withstand daily use and travel. Both Asus and Dell offer military-grade durability in a few of their laptops. We can say that Dell has an edge over Asus in terms of build quality and durability.
The Difference in Display Quality
Asus and Dell offer laptops with different display technologies and quality, depending on the specific model. Both Asus and Dell offer laptops with a resolution from standard HD to 4k. In general, higher-resolution displays offer sharper and more detailed images, but also consume more power and may require more powerful graphics hardware.
Dell laptops are famous for their color-accurate display with high clarity. While Asus laptops have better display quality and often have higher screen refresh rates as compared to Dell laptops.
ASUS and Dell laptops are typically equipped with LED displays. OLED displays are less commonly used in laptops due to their higher cost. However, there are some high-end laptops from ASUS and Dell that feature OLED displays, but they are not as common as LED displays. Some Dell laptops also offer displays equipped with IPS panels.
Each of the companies offers different sizes for fulfilling different requirements of their users. Both brands offer laptop screen sizes of 11 inches to 17 inches. Overall, Asus wins the display quality battle with a very small margin.
The Difference in Security Features
Many Dell laptops usually feature Windows Hello IR cameras to recognize your face in challenging lighting conditions. However, some ASUS laptops, on the other hand, may have IR cameras with biometric login support, but they are not as common as Dell devices.
The Dell devices offer self-encrypting drives (SED) that automatically encrypt your data as it is written to the drive, whereas ASUS laptops use encryption software solutions.
Similarly, Dell laptops come with a Dell Data Protection software suite that includes additional password protection features such as encryption, BIOS protection, and secure remote access. While Asus offer unique security features of its own, such as Asus Secure Boot, which verifies the integrity of the operating system and prevents malware from loading during the boot process. Overall, Dell has a slight edge over Asus regarding security features.
The Difference in Cooling System
A cooling system is very important in laptops as excessive heat may damage them and it may shorten the system's lifespan. Both Asus and Dell have decent cooling systems but Asus wins in this aspect. Heating issues are quite common in Dell laptops.
The heat sink is a crucial part of the cooling system that helps to dissipate heat from the CPU and GPU. Some ASUS laptops feature a larger heat sink with a larger surface area as compared to Dell for improved cooling performance.
High-end gaming ASUS laptops usually feature a liquid cooling system for improved cooling performance, while Dell laptops typically do not have this feature. However, Dell uses fans to keep the temperature of the system low. Dell's Alienware series uses Cryo-tech™ cooling technology, it has dual fans, many blades, and four efficiently placed vents to let the air out easily.
The Difference in Customer Service and Warranty
Asus has very limited customer service. Their customer service is slow and can take a long time. They might have FAQs pages and YouTube videos on how to fix an issue. However, if you need help from them directly on a phone, a lot of your time will be wasted.
Dell has great customer service. It's fast and reliable and instead of talking to a chatbot, you can talk to a representative. They will also send a technician if your issue is big enough or was not solved over the call.
Dell and ASUS both offer warranties that cover defects in materials and workmanship. However, Dell may offer longer warranty periods and more extensive coverage options. Asus usually provides 1-year manufacturer's warranty. However, you can get ASUS Premium Care (APC) to extend your warranty by up to 4 years.
While Dell laptops also come with a 1-year manufacturer's warranty, you can also buy the ProSupport version to increase the warranty coverage to 5 years after the basic warranty ends. Both of the warranties cover accidental damage to your laptop.
The Difference in Scalability
The Dell laptops provide easy-access upgrade panels that allow you to quickly and easily replace components. However, when it comes to the ASUS laptops, they require more extensive disassembly to access and upgrade internal components which will most likely require you to go to a professional.
Some Dell laptops offer more customizable options for upgrading components such as RAM and storage during purchase. ASUS devices have limited customization options during the purchase phase. It is due to proprietary hardware and its design.
The Difference in Battery Performance
Dell laptops often have larger batteries and more efficient components, which can help to extend battery life. Dell also offers some laptops with optional extended batteries or battery slice add-ons for even longer battery life. This feature is absent in Asus laptops.
You should know that battery life greatly depends on what type of laptop you are using. Gaming laptops use batteries much faster while business laptops can run for longer periods of time. Both laptop brands offer a range of battery power from 40Wh to 99Wh. Dell's average laptop battery timing is around 6-10 hours while Asus laptops have an average battery life of 5-8 hours.
The Difference in Price
There are many laptops available for users having different price ranges. The users can buy these devices according to their needs, requirement, and budget. Dell gaming laptops, including the Dell G series and Alienware, have a range of $1200 to 4500$. The Inspiron series cost around $450 to $1050 and the Latitude laptop series for business individuals has a price range of $700 to $1600.
The Asus laptops are more affordable than Dell laptops. If you are on a tight budget then you should really prefer Asus laptops over Dell laptops. The price range for some Asus gaming laptop series is around $1000 to $3500. Their Vivobook and Expertbook series cost around $550 to $2000.
Dell or Asus: Which Laptop Brand to Choose?
Overall, both ASUS and Dell are reputable laptop brands with a solid track record of producing quality laptops. Asus is known to provide more budget-friendly products than Dell while Dell provides premium features.
Asus laptops are more inclined towards high performance. If you are looking for a gaming laptop, then Asus is most likely the choice for you. However, if you are looking for a laptop for home, office, or some creative work like video and photo editing, we would advise Dell laptops for you.
Frequently Asked Questions (FAQs)
Is Asus As Good As Dell?
Yes, both brands are comparable. They both have their pros and cons. Dell is better in some fields, such as Dell is well-known for its business laptops. while Asus is better at high-performance laptops.
Do Asus Laptops Last Long?
Yes, Asus laptops are made from high-quality components and testing to ensure that they can last for a long time or at least a few years. Generally, Asus laptops last around 4-5 years if properly maintained.
How Long Do Dell Laptops Last?
On average, well-maintained Dell laptops can last from 5-6 years. Additionally, proper maintenance and care of the laptop can extend its lifespan.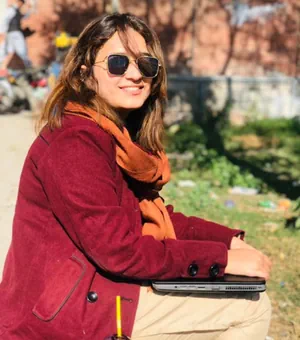 With three years of experience in freelance writing and a Bachelor of Science degree in Computer Science in progress, Soha is an accomplished writer of technology-related articles. She possesses the technical expertise required to offer informative reviews and comparisons of the newest gadgets and laptops thanks to his academic qualification in Computer Science. When she's not busy writing, you can find her exploring the latest trends on the internet, touring across the country, or curled up with a good book.