MSI vs Asus – Which Laptop Is Better for Gaming in 2023?
The laptop market is evolving and changing. It can be challenging to determine which laptop is best for gaming in 2023 with the introduction of new technologies and components. MSI and Asus are two popular gaming brands in the market. Both brands offer excellent features and gaming performance, making it challenging to choose between them.
In this article, we'll compare the gaming performance and features of MSI and Asus gaming laptops. Continue reading to find out the better gaming laptop brand in 2023. Whether you're a professional gamer or a casual player, this article will guide you in selecting the best gaming laptop for you.
About MSI Gaming Laptops
MSI (Micro-Star International) is a Taiwanese technology company founded in 1986. It is a popular brand in the gaming industry, producing high-quality gaming laptops and accessories. Its gaming series, including the G, Stealth, GL, and GS series, are popular among hobbyists to professional gamers. Each series meets the needs of various gamers with varying budgets and requirements.
MSI gaming laptops have powerful hardware, cutting-edge cooling solutions, and stylish designs. They are also known for providing excellent value-for-money gaming laptops.
About Asus Gaming Laptops
ASUS was founded in Taiwan, like MSI. It is one of the leading computer brands worldwide alongside MSI. Their gaming laptops, such as the ROG and TUF series, are popular among gamers.
The laptops have an excellent balance of performance and price, making them a perfect choice for gamers. Their powerful hardware, innovative designs, and versatile laptops also set them apart.
MSI vs Asus: What Are the Differences?
Both brands offer high-end gaming performance and features. MSI specializes in manufacturing gaming laptops, and their laptops have more powerful hardware and better gaming performance. Asus gaming laptops have a lower price point and a lighter design.
This article will compare two leading laptop brands, MSI and Asus. We will compare their overall specifications, performance, design, battery life, customer service, and warranty to decide which is better for gaming in 2023.
MSI vs Asus: The Difference in Performance
MSI and Asus gaming laptops feature up to Intel Core i9 13th Gen and AMD Ryzen 9 processors. The high-end CPUs deliver exceptional gaming and other demanding task performance.
The Intel i5, i7, or i9 13th Gen used in both MSI and Asus gaming laptops offers cache speed from 2.8 GHz to 4.6 GHz, whereas the Ryzen 7 offers a clock speed of 3.2 GHz to 4.9 GHz. Ryzen 7 processors have up to 36 MB of cache, including 16 MB of L3 cache and 4 MB of L2 cache per core. The i7 13th Gen processors have up to 16 MB of Intel Smart Cache.
MSI gaming laptops include high-speed RAM ranging from 8 GB to 64 GB. It allows for seamless multitasking and faster load times. Some laptops, mainly the MSI Titan GT77, also offer 128GB of maximum RAM, which boosts the performance by a margin when comparing the top performance.
MSI and Asus offer laptops with dedicated graphics cards from NVIDIA and AMD. Both laptops include NVIDIA GeForce RTX graphics cards, including the RTX 40 series. It provides exceptional gaming performance and can handle even the most demanding games.
When it comes to professional gaming, both MSI and Asus offer models that are suitable for competitive play. However, professional gamers often favor MSI's high-end laptops due to their high-performance components, including the 128GB RAM.
MSI vs Asus: The Difference in Design
MSI gaming laptops have a more aggressive and futuristic design, with bold lines and sharp angles. They often feature RGB lighting and sleek black and red color schemes. Asus gaming laptops tend to have a more sleek and elegant design. They feature metallic finishes and clean lines, with less emphasis on flashy lighting.
Asus offers a range of color options for their gaming laptops, including red, blue, green, and even pink. Some models also feature RGB lighting, which allows users to customize the color of their keyboard and other lighting elements.
Asus gaming laptops are sleek and weigh less than MSI gaming laptops. It is because MSI gaming laptops typically have larger screens and more powerful hardware. Both brands offer a range of lightweight options for those prioritizing portability.
MSI often uses durable materials such as aluminum and carbon fiber. In contrast, Asus uses more lightweight materials like magnesium alloy, aluminum, and plastic. The lower-end Asus models have thick plastic chassis. But MSI uses a mix of plastic and aluminum for their entry-level laptops.
Overall, MSI has an edge on build quality by using CNC-machined aluminum for their chassis, which provides a sturdy and lightweight foundation for the device. CNC-machined aluminum uses a computer-controlled machine to precisely cut and shape solid aluminum blocks into intricate designs and components. It is also known for its excellent heat dissipation properties, and CNC-machined components on other smaller parts ensure a consistent fit and better durability.
MSI vs Asus: The Difference in Display Quality
The MSI and Asus gaming laptops offer varying resolution options, including Full HD, Quad HD, and 4K. Higher-resolution displays have sharper images and more detail but are more taxing on the hardware.
Asus offers 4k displays on laptops, including Asus ROG Zephyrus S and Asus ROG Zephyrus Duo 15 15. Similarly, MSI also offers gaming laptops with UHD displays (a little less than 4K), including the MSI GT77 Titan. Both MSI and Asus offer laptops with high refresh rates, with some models capable of up to 300 Hz.
Both brands also offer display features such as G-Sync and FreeSync technology. It synchronizes the display with the graphics card to prevent screen tearing and improve visual performance. You can get HDR (high dynamic range) on both brands for images with a broader color gamut and greater vibrancy.
MSI incorporates HD True Color Technology, which provides better color accuracy. It also customizes the display to show the most vivid colors visible to the human eye. Asus gaming laptops also have excellent color accuracies but fall slightly behind MSI.
The Nebula Display used in the Asus ROG laptops filters out the blue light, preventing eye strain even during long gaming sessions. It also offers 100% DCI-P3 coverage, at least 500 nights of brightness, and less than 3ms response time. MSI also offers 100% coverage of DCI-P3 on most of its laptops and also offers Anti-Glare IPS panels.
Regarding display quality, there is fierce competition between the two, and one cannot give a clear recommendation that which is better. So, for display quality, you can consider a tie between Asus and MSI.
Best Budget Asus Gaming Laptop

ASUS TUF Gaming F15 Gaming Laptop Deals

8-64 GB RAM - Up to 2 TB SSD - 144Hz FHD Display

NVIDIA GeForce RTX Graphics - Military grade toughness - Windows 11

Best Budget MSI Gaming Laptop

MSI Thin GF63 15.6" Gaming Laptop, 12th Gen Intel Core i7

16 GB RAM - 512 GB SSD - 144Hz refresh rate

NVIDIA GeForce RTX 4050 - Cooler Boost 5 technology with 2 fans and 6 heat pipes - Windows 11 Home
MSI vs Asus: The Difference in Sound Quality
MSI gaming laptops come with Dynaudio speakers, known for their high-quality sound output. It also comes with Nahimic Audio software, providing immersive 3D audio and improving sound quality. The premium Asus gaming laptops include built-in subwoofers for improved bass and sound quality.
Asus gaming laptops often feature SonicMaster audio technology, which provides a rich and immersive audio experience. Some high-end Asus laptops feature Harman Kardon speakers, which produce exceptional sound quality.
Both brands include audio jacks and support external speakers and headphones. By using their preferred audio setup, gamers can improve their audio experience. Higher-end Asus gaming laptops like the Strix Scar 15 feature great sound quality, which can produce great sound for gaming, and people even consider it for music production.
The Nahimic audio technology in MSI offers 360-degree audio experiences, which is quite better than the SonicMaster on the Asus. SonicMaster on the Asus also delivers immersive sound quality but falls slightly behind.
MSI vs Asus: The Difference in Cooling System
MSI gaming laptops feature Cooler Boost technology, which uses multiple heat pipes and fans to dissipate heat from the system. Some models also use the Dragon Center software. It enables users to adjust fan speed and cooling settings to suit their preferences.
The ROG cooling system, exclusive to Asus gaming laptops, uses a combination of heat pipes, fans, and vapor chambers to cool the system. It features the ROG Intelligent Cooling system, which adjusts the cooling settings based on the workload. Asus gaming laptops feature a dual-cooling system to efficiently disperse the heat from the processors and the GPU. The intelligent cooling on Asus provides efficient cooling with less noisy fans.
In the past, Asus faces complaints about overheating issues in some of its laptops. But with better thermals and ROG intelligent systems, the overheating issues have gotten further away. Similarly, the Cooler Boost Technology in MSI helps to manage thermals even after a long gaming session. However, some of their lower-end or older models may struggle to keep temperatures under control.
MSI vs Asus: The Difference in Security Features
MSI offers several security features on their gaming laptops, including BIOS-level security protecting the system from unauthorized access. The laptops feature fingerprint sensors to log in and access their systems quickly. They have TPM (Trusted Platform Module) that encrypts data and prevents unauthorized system access.
Asus also offers several security features on their gaming laptops, including BIOS-level security, TPM, and built-in fingerprint scanners. To secure the laptop from physical theft, some Asus laptops also come with a Kensington lock slot.
Both laptops have similar security features on the gaming laptops and get similar BIOS-level protection, TPM, and fingerprint scanner. Asus misses out on the camera shutter, which might be a priority for many as it is a significant privacy feature. Whereas MSI misses out on the Kensington lock slot, which helps to secure the laptop from physical theft in public areas. Overall, you can consider a tie between the two regarding security features.
MSI vs Asus: The Difference in Customer Service and Warranty
MSI offers a standard one-year warranty covering manufacturing defects or hardware failures. They also have a complete customer support system, including online resources, phone support, and a live chat feature to help users fix their problems. Asus offers similar warranties for gaming laptops, typically covering defects in materials and manufacturing for one year.
They have a similar customer support system, including a dedicated support website, phone support, and a live chat feature. Both Asus and MSI have average customer support service, and there are complaints about their customer support not being very responsive. Still, they can solve any issue you encounter, although you may have to wait a few days for their response if contacted through email.
Both companies also offer extended warranties that can be purchased for an additional fee. With the extended warranty, you can also get Accidental Coverage Plans for both brands to save you from mishaps.
MSI vs Asus: The Difference in Scalability
MSI has a reputation for providing laptops with easy-to-upgrade components. Some of their gaming laptops come with easily removable panels, allowing users to access and upgrade the RAM and storage. They often have easy-to-access panels that allow you to upgrade components such as RAM and storage. Some models also have additional M.2 slots or SATA bays to add storage.
Whereas Asus also provides upgradeable laptops, the upgradeability varies depending on the model. Asus ROG Strix, Asus ROG Zephyrus, and other Asus series offer upgrade options for RAM and storage. They typically have easy-to-access panels for upgrading components such as RAM and storage. Some Asus gaming laptops have a "modular bay" that allows you to swap out the optical drive for an extra hard drive or SSD.
Both brands provide a few customization options before purchase; you can only choose from pre-built models. But you can easily upgrade the RAM and Storage on MSI and Asus gaming laptops.
MSI vs Asus: The Difference in Battery Performance
MSI gaming laptops last for around 4-6 hours, with around 3-4 hours of gaming usage. It is standard for gaming laptops, as gaming consumes much power due to its resource-intensive nature. It offers a range of battery options, including high-capacity batteries, with 65 Wh to 99 Wh of power. The models with 99 Wh battery also feature an impressive 230 W AC adaptor.
Asus gaming laptops offer slightly better battery life, averaging around 5-7 hours, with around 2-4 hours of gaming usage, depending on the model. It, too, provides a variety of battery options but is limited to a 90 Wh battery with a 200 W AC adaptor. But Acer has better battery optimization, offering longer battery life for general usage.
The battery life of a gaming laptop depends widely on your usage. More demanding tasks, such as gaming and video editing, drain the battery much faster than basic web browsing or document editing. Compared to Asus, MSI gaming laptops have a bigger battery, allowing users to game on the go. But we recommend you plug your adapter in for better gaming performance rather than depending on the battery.
MSI vs Asus: The Difference in Price
In general, MSI laptops are slightly more expensive than their Asus counterparts. Asus gaming laptops start at around $700 and go up to over $3,500 for their top-end models. MSI focuses more on the high-end gaming market, with prices from about $900 to over $4,000.
Asus has a more affordable TUF gaming series for budget gamers at around $700 to $1500, while MSI's affordable models like MSI Thin and MSI Bravo start at around $900. Asus TUF gaming laptops are quite popular and high-selling on Amazon.
For the mid-range models, both brands range from around $1,200 to $1,800. And at a price tag of $2000 and above, you can find premium gaming laptops in both brands. If you're looking for the best gaming laptop money can buy, MSI can offer you a premium and power-packed gaming laptop.
Asus or MSI: Which Laptop Brand Can Better Fulfill Your Gaming Needs?
There is a negligible difference in performance between Asus and MSI gaming laptops. The price tag for both gaming laptops is premium. The prices and performance of ROG and MSI are quite similar, while Asus TUF is much more affordable compared to MSI. If you are a hardcore gamer, both Asus ROG and MSI are suitable to meet your gaming needs. Still, need a single recommendation? Go for MSI then!
The MSI Stealth series laptops worth your attention if you are uncomfortable with noisy fans and want a better cooling performance. On the other hand, the Asus gaming laptop can save you $50 to $100 and provide almost the same gaming experience.
Frequently Asked Questions (FAQs)
Which Brand Is Better, MSI or Asus?
MSI and Asus are popular brands in the gaming laptop market, with a reputation for producing high-quality machines. Selecting one for you depends on your individual needs and preferences.
Is MSI a High-End Brand?
MSI is a high-end laptop brand, including its gaming and other series. Their laptops are known for their powerful hardware, sleek designs, and advanced features. While they provide more affordable options, many models are more expensive.
Is MSI better than Asus in Gaming?
MSI and Asus produce gaming laptops with powerful processors, dedicated graphics cards, and other features designed for optimal performance. Some people may prefer one brand's design or user interface over the other, but both brands are known for producing quality machines.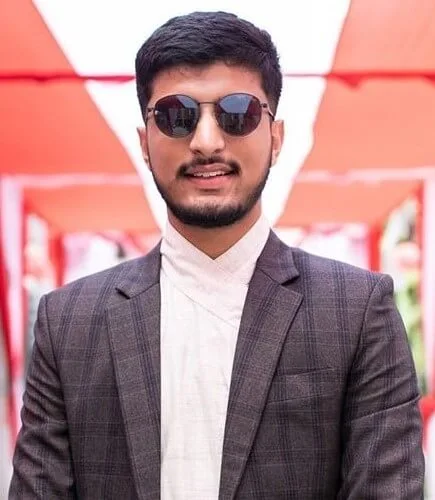 Sulabh is a content writer who also happens to be a tech enthusiast. He likes staying updated about the latest tech and gadgets, which fuels his drive to write different tech-related articles. For the past three years, he has been helping readers know about various gadgets and make their decision easier on choosing the right gadget.