Asus ROG vs Asus TUF [2023]: Which Gaming Laptop is More Powerful
Asus ROG and Asus TUF Gaming laptops are one of the most popular laptops among gamers. With the best performance even on the most demanding games, ROG has been popular mainly among professional gamers. Whereas the TUF lineups provide performance at an affordable price range. With the balance of affordability and performance, TUF is one of the best budget-segment laptops.
Let's head in further to talk about the two gaming series from Asus and take the ROG and TUF head-to-head to help you pick your next gaming machine.
About Asus ROG Series
Asus ROG (Republic of Gamers) is a series of high-end gaming laptops aimed at gamers demanding the best possible performance and features. The ASUS ROG laptop series was released in 2006. The first model in the series was the ASUS G1, which featured Intel Core 2 Duo processor and NVIDIA GeForce Go 7700 graphics.
Asus ROG laptops feature powerful high-end CPUs and GPUs, fast storage drives, and high-speed RAM. They also have advanced thermal systems to keep the laptop cool during extended gaming sessions.
While they often come at a premium price, they offer exceptional quality and performance for serious gamers and enthusiasts.
About Asus TUF Series
Asus TUF (The Ultimate Force) is a series of gaming laptops designed to provide reliable and durable performance for gamers and power users. The TUF series is for budget-conscious gamers who want high performance and features without paying premium prices, but this doesn't mean they are equal to ROG laptops. Although both series of laptops go head-to-head in many areas, Asus ROG ultimately beats TUF in overall better performance.
The ASUS TUF laptop series was first released in 2018. The first laptop in the TUF Gaming Family is the TUF Gaming FX504. It was powered by Intel i7 8th Gen CPU and GTX 1060 GPU.
Asus TUF laptops can withstand tough gaming conditions, with military-grade durability and rigorous testing to ensure reliability. They also feature high-performance, powerful CPUs and GPUs, fast storage drives, and high-speed RAM.
Asus ROG vs Asus TUF Laptops: What're the Differences?
The main difference between the two series is affordability. Asus ROG is a premium gaming laptop with a premium price tag. Whereas the TUF series is a more budget-centric gaming lineup. Due to a difference in price gap, many people can't decide which one to go for. Overall, Asus TUF laptops are high-selling and much more popular than the ROG series.
So, in this article, we will compare Asus ROG and Asus TUF head to head. We will compare their performance, design, display, battery, storage, and more to help you decide which one is suitable for your needs.
Asus ROG vs Asus TUF: The Difference in Performance
Asus ROG and TUF are gaming beasts with the best processors and graphics cards. Their high-end models feature a 12th Gen i9 or Ryzen 9 7000 series processor. Similar processors are available in both series, including i5, i7, and i9 from Intel and Ryzen 7 and Ryzen 9 processors from AMD. The TUF Gaming series also features Ryzen 5 processors, which the ROG series misses out on.
Intel i9 13th gen and Ryzen 9 7000 series gaming processors are both high-end processors offering up to 16 cores, 24 threads, and clock speeds up to 4.5GHz.
The i7 12th gen processor typically has up to 8 cores and 16 threads, with clock speeds ranging from 2.8GHz to 5.0GHz. On the other hand, the Ryzen 7 7000 series processor can have up to 8 cores and 16 threads, with clock speeds ranging from 2.9GHz to 4.8GHz.
Asus has powered its gaming laptops with the best GPUs. TUF series has GPU from the GTX 16 Series to RTX 40 series but provides very few models from each series. ROG has various GPU options with almost all GPU models, from the GTX 10 Series to the latest RTX 40 Series. You can also get ROG laptops with the AMD Radeon RX 6700S and RX 6800S.
Unlike the ROG series, you won't get all the models of GPU in the TUF. The TUF laptops only have one model each from the RTX 30 and 20 series. Only two models of GPU are available in the TUF series, from the RTX 40 and GTX 16 series. Overall, with various GPU options, including all the available NVIDIA models, a few AMD options, and integrated Intel Iris X graphics, ROG takes a point here.
Talking about the RAM, Asus TUF Laptops only feature 16GB RAM, whereas the ROG series feature 16GB, 24GB, 32GB, and 64GB RAM. Overall, with better hardware configurations and more options to choose from, ROG is a better performer than the TUF series.
With the high-end hardware, Asus ROG laptops won't disappoint you with their efficiency while handling demanding games and applications. Asus has equipped the ROG laptops with the absolute best hardware available, making it one of the best laptops for hardcore gaming professionals.
Talking about the overall performance of Asus TUF laptops, the laptop can take you through most of your gaming needs. With the i7, i9, Ryzen 5, and Ryzen 7 processors and high-end NVIDIA GPU, you can efficiently play games without worrying about the laptop lagging. But, the TUF might not be up to mark in high-end gaming. If you are a gaming professional, the TUF is not for you as the TUF can't handle high-end gaming as efficiently as the ROG laptops.
Asus ROG vs Asus TUF: The Difference in Design
When you compare the two, you'll immediately notice the difference in design. While ASUS laptops always have an excellent design, TUF is more concerned with durability and simplicity.
The overall color scheme of the Asus TUF series is gray with yellow accents. It has a stealthy look, with only the logo on the back. Asus ROG, on the other hand, emphasizes extreme overclocking, so their laptops have slightly superior cooling capabilities, are much thinner for increased portability, and have significantly more RGB lighting and customization options. It typically features a black and red color scheme. Some ROG products may feature other colors, such as silver, green, white, or gray, as accents or highlights.
TUF and ROG's build quality also differs significantly. TUF laptops are almost always made entirely of plastic, whereas many ROG models have aluminum lids. On the other hand, the bottom casing with the palm rest is frequently made of plastic to prevent the keyboard and palm rest from overheating during gaming.
Whether aluminum is present in the shell, both types are durable. ROG is generally thinner than TUF.
Asus ROG vs Asus TUF: The Difference in Display
The Asus ROG comes in all display sizes from 13 to 17.3 inches. Not just the size, the display quality is also available in different varieties. The one thing that separates the ROG from the TUF is the ROG Nebula HDR and ROG Nebula Display. Nebula displays have 100% coverage of DCI-P3, at least 500 nits of brightness, a fast refresh rate, and a 3 ms response time or less. The Nebula Display also filters out blue light, preventing eyestrain during long gaming or content creation sessions.
The Asus ROG display is available in WQHD, UHD+, and FHD+ resolution. With many options available, the ROG display ranges from "very good" to "excellent" for your gaming needs. The top-tier display with excellent brightness and color accuracy is impressive on the Nebula display. Overall, the ROG laptops have a bright and vivid enough display for gaming experiences and other multimedia purposes. Some laptops also feature 100% Adobe sRGB, making it excellent even for creators.
Regarding the refresh rate, you can get the ROG Gaming laptops in a wide range of refresh rates ranging from 60Hz to 360Hz. Most of the ROG laptops are available in 144Hz and 165Hz refresh rates. TUF misses out on the 360Hz refresh rate, but you can get the TUF laptops with refresh rates ranging from 60Hz to 300Hz.
TUF laptops also lack a variety of screen sizes compared to Asus ROG laptops. On the TUF series, you get only 3 options, 17.3 inches, 16 inches, and 15.6 inches. Moving on to the display, the TUF laptop misses out on the ROG Nebula Display and UHD+ resolution. TUF features a 1080p display, which is quite enough for gamers.
The Asus TUF series offers a great display for gaming and other uses, offering Anti-glare IPS display with 100% DCI-P3. Although the sRGB color gamut in some models is quite limited, it is sufficient for budget and gaming purposes. The TUF series also misses out on the 4K display available in the ROG Flow and Zephyrus models, whereas the ROG Strix features a QHD+ display.
Best Deals on Asus ROG Laptops
Asus ROG vs Asus TUF: The Difference in Storage Capacity
Regarding the devices' storage capacity, Asus ROG offers better storage options ranging from 256GB to 4TB. ROG provides better storage options with SSHD, SSD, and SSD RAID. Many of you might have only heard about SSD. SSHD is a hybrid drive that aims to give you the best of both worlds by combining HDD storage and flash memory into a single drive. SSD RAID is much superior to a standard SSD and is commonly used to protect data by distributing redundant data into multiple SSDs.
On the other hand, the storage options on the TUF series start at 128GB and is available up to 1TB. Compared with the Asus ROG, the storage is low, but 1TB is enough for most users. You can also upgrade the device's storage to 2TB. TUF misses out on the SSD RAID but features the SSD and SSHD. You can also get a TUF laptop with an HDD, but HDDs are not recommended for gaming laptops.
Asus ROG vs Asus TUF: The Difference in Sound Quality
The Asus TUF features stereo speakers, which may not provide the best sound for gaming. The mids and treble may dominate the sound, which is acceptable for a gaming laptop but not ideal for music listening. You can use subwoofers or better-quality headphones for a better audio experience in the TUF series.
The ROG, on the other hand, has a powerful and well-balanced sound system, and you may not need external speakers for better audio quality. Some laptops even have additional speakers that enhance the sound. Overall, ROG, a premium laptop, has a much better and balanced sound system that can be great for gaming and decent for music listening.
Asus ROG vs Asus TUF: The Difference in Cooling System
The cooling system in ROG laptops is designed to handle high-end gaming and provide maximum performance with minimum heat. ROG laptops often feature advanced cooling systems like liquid metal thermal compounds, vapor chambers, and multiple heat pipes to help dissipate heat from the CPU and GPU efficiently.
The latest ROG models include Thermal Grizzly's cutting-edge Conductonaut Extreme, which improves heat transfer in liquid metal even more. This indium and gallium-based compound has 17X higher conductivity and can keep CPU/GPU temperatures up to 15 degrees cooler than traditional thermal pastes.
ROG lineups feature a surprisingly quiet Arc cooling system that provides intelligent cooling to laptops. Thanks to the Arc cooling system, even with heavy gaming, the ROG laptops stay cool for extended periods. But under a very high load, the laptop's bottom can get a tad bit hot, but with enough airflow, the temperature can drop quickly.
On the other hand, Asus TUF is designed to provide efficient cooling while maintaining a balance between performance and temperature. TUF laptops often feature dual fans and anti-dust tunnels to prevent dust build-up and prolong the laptop's lifespan. The high-end TUD laptops feature Arc Flow Fans with 84 blades, up to 7 heat pipes, and 4 exhaust vents.
You may encounter heating issues with TUF series laptops, but not often, and very few complaints are there regarding the heating issue. Besides the heating issues, the fans are slightly noisy compared to the ROG laptops, so expect to adapt to the fan sound while gaming. Overall, there is head-to-head competition between these two laptop series regarding the cooling system, with ROG having a slight edge over the TUF series.
Asus ROG vs Asus TUF: The Difference in Ports
Like other aspects, ROG offers many options in the ports. The Asus ROG series offers Type-C ports with Thunderbolt, Type-A Ports, and HDMI ports. SD Card Reader is only available on some ROG models, and the latest laptops feature Type-C and Type-A USB 3.2 Gen 2 ports.
Moving on to the Asus TUF, it lacks important ports like the SD Card Reader and Type-A USB 3.2 Gen 2 port. The TUF series only includes three main ports: Type-C, Type-A, and HDMI. Although you don't get Type-A Gen 2 port, the USB Type-A Gen 1 is available. The TUF series also offers Type-C USB 3.2 Gen 1 and Gen 2 ports with Thunderbolt 4 compatibility.
Asus ROG vs Asus TUF: The Difference in Scalability
Almost all models in the ROG lineup are user-upgradeable. You can upgrade RAM and storage to your ROG laptop without any hassle. With just a screwdriver, you can replace the RAM and storage on your laptop without going to a technician. The upgradeable capacity mainly depends on the models, but most laptops can be upgraded to 32GB or 64GB RAM, and the storage can be upgraded to a maximum of 4TB.
As expected, the TUF models are also user-upgradeable. With nothing but a screwdriver, you can upgrade the RAM and storage of your device. But the only difference is that the upgradeable capacity of the TUF laptops is not as high as that of the ROG lineup. Most TUF laptops can be upgraded to 32 GB of RAM, with very few offering an upgrade up to 64 GB. You can also upgrade the storage to 1 TB or 2 TB on the TUF series.
Asus ROG vs Asus TUF: The Difference in Battery Performance
You can get ROG models with battery capacity as low as 48Wh and as high as 96Wh, with multiple options like 50Wh, 55Wh, 60Wh, 66Wh, 76Wh, and 90Wh available in between. The 96Wh Asus ROG G703GXR will typically last around 4 hours during gaming. With a slightly lower battery at 90Wh, Asus ROG Strix G15 lasts around 3.5-4 hours during gaming and around 8 hours on video playback. For a gaming laptop, 3-5 hours of battery life during peak gaming is considered an excellent battery performance.
The TUF series offers fewer options on the battery capacity, with 96Wh, 90Wh, and 48Wh available. The 90Wh Asus TUF Gaming F15 lasts over 12 hours of video playback, which is quite impressive compared to the ROG series. Even the lower capacity models efficiently last over 5 hours of non-gaming usage. Whereas for gaming usage, depending on your game, it will generally last 3-5 hours. Overall, the battery life of the TUF outperforms the ROG series by a significant margin.
Asus ROG vs Asus TUF: The Difference in Price
The ROG lineup is a premium range of laptops from $1100 to $3999. The lower-end laptops are similar to the TUF lineup in specifications. Considering the variety in specifications and features, a $2000 or higher price gap between lower- and higher-end ROG models is understandable.
Asus TUF laptops start at $699 and go up to $1500. The pricing is pretty affordable compared to Asus ROG laptops or even other budget-segment laptops in the market. At $699, you can get the Asus TUF F15 with the 11th generation Intel core i5 processor, NVIDIA RTX 30 series graphics, and 8 GB RAM. With Ryzen 7 and RTX 3060 on Asus TUF Gaming A15, the price can go around $1400. Overall, TUF is one of the most value-for-money laptops, with a price range between $700 to $1500.
Best Deals on Asus TUF Laptops
Asus TUF or Asus ROG: Which Laptop Is Better for Gaming?
Choosing between the Asus TUF and the ROG may be tricky because both have benefits and drawbacks. However, the Asus TUF is ideal if you don't mind purchasing a bulky laptop. The Asus TUF is suitable for low to medium-level gamers considering the lower price and affordability.
The ROG, on the other hand, is a perfect choice for professional high-end gaming. These laptops provide a more powerful and smooth gaming experience with better hardware and graphics. Overall, ROG is better in almost all aspects than the TUF series. So if the high price tag doesn't break the bank, you should go with the ROG series.
Frequently Asked Questions (FAQs)
What Does TUF Mean in Asus?
The TUF in Asus laptops stands for The Ultimate Force. The Asus TUF series was first released in 2018, with the TUF Gaming FX504 laptop being the first in the series.
What Does ROG Mean in Asus?
The ROG in Asus laptops stands for Republic of Gamers. The ROG series was first released in 2006, with the ASUS G1 being the first laptop in the series.
Is Asus TUF Better than ROG?
The ROG is a much better premium gaming laptop than the TUF series laptops. At the same time, TUF is a balance of affordability and performance.
Is Asus ROG High End?
Yes, Asus ROG is a high-end gaming lineup. Asus ROG products generally target gamers and enthusiasts who demand high performance and advanced features. The lineup features powerful processors, the best graphics cards, and advanced cooling systems, which make it a popular choice for gamers and professionals who require an extreme gaming experience.
Does Asus ROG Have Good Cooling?
Yes, the Asus ROG series has a great cooling system in its laptops. The Arc fans, multiple heat pipes, and exhaust vents help to keep the system cool. With the added Intelligent Cooling, it makes sure that the laptop stays cool even during peak gaming hours.
Is Asus TUF a Budget Laptop?
Asus TUF laptops are excellent budget laptops. The TUF series offers reliable performance and durability for gaming and other intensive tasks while not being high-end. They can handle mid-range gaming.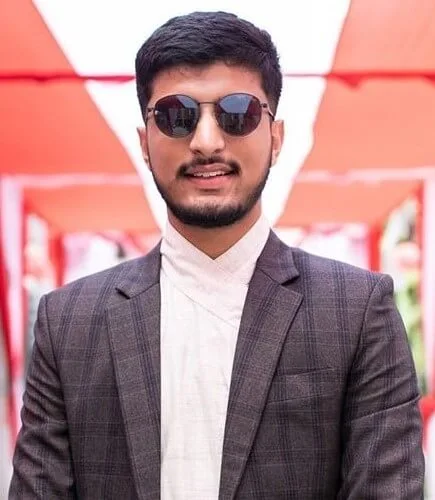 Sulabh is a content writer who also happens to be a tech enthusiast. He likes staying updated about the latest tech and gadgets, which fuels his drive to write different tech-related articles. For the past three years, he has been helping readers know about various gadgets and make their decision easier on choosing the right gadget.