Dell vs Acer Laptops (2023): Which Brand is Better for Your Needs?
Dell and Acer are the two leading laptop brands currently in the market. They offer a wide range of laptops for a regular consumer and businesses. Both being highly popular in the market, it becomes confusing for many buyers to pick between one brand of laptop.
Dell and Acer offer laptops catering to various users, including professionals, students, and gamers. It might be hard for anyone to pick between Dell and Acer. So in this article, we will compare the brand head-to-head to help you make an informed buying decision.
Dell vs Acer Laptops: What's the Difference?
Dell and Acer laptops are currently some of the most popular laptop brands in the market. Many people look for a Dell or Acer laptop when buying a new one. This can create confusion about which laptop to buy. We will make your decision easier by comparing the two brands.
When comparing Dell and Acer laptops, there are different factors to consider, including performance, design, customer support, display, and price. In this article, we will cover all the aspects of the Dell and Acer laptops to take them head-to-head to find the ultimate winner.
Dell vs Acer: The Difference In Performance
Both Dell and Acer offer a wide range of configurations in their laptops. You can get laptops with Pentium processors to High-end i9 processors from Dell and Acer. In general, Dell Laptops have a reputation for good performance.
When performing at the top level, Dell outshines Acer with its Precision Workstations. Acer only offers Desktop Workstations, whereas Dell has its Precision Series with Intel Xeon Processor for performing workload-heavy tasks. The Intel i9 used in Acer or Dell laptops is faster than the Xeon processor, but Xeon processors are primarily used for workstations.
Moving on to the RAM, both Dell and Acer offer a wide range of RAM from 4GB up to 32GB, and the Dell Workstation has up to 64GB of RAM. You can choose from any of the RAM configurations depending on your model. Besides the Dell Precision Workstation, you can choose from 4GB to 32GB in other Dell Series.
Best Dell Laptop Deals
Dell XPS 15, 15" FHD+ Display, Intel Core i7 10th Generation

16 GB RAM - 512 GB SSD - Quad Speaker - Carbon Fiber palm Rest

Nvidia GeForce GTX 1650 Ti 4GB GDDR6 - Windows 10 Home

Dell Inspiron 15 Laptop, 15.6" HD Display, Intel Celeron N4020 Processor

16 GB RAM, 1 TB SSD - Webcam - HDMI

Wi-Fi - Bluetooth - Windows 11 Home

Dell Alienware Gaming Laptops Best Deals

16-32 GB RAM - Up to 1 TB SSD - 240-360 Hz refresh rate -NVIDIA GeForce RTX up to 3080

Windows 11 - Backlit Keyboard - Advanced cooling system

Dell Latitude 3520 Business Laptop, 15.6''FHD IPS Display, Intel Core i7

32 GB RAM - 1 TB SSD - HDMI

Windows 10 Pro - USB-C, WiFi 6, Webcam
Regarding Graphics Performance, both laptops offer GPU ranging from the Intel or AMD Integrated GPU to NVIDIA GeForce 3070. In the Dell Precision lineups, you can find NVIDIA RTX A2000 GPU designed explicitly for workstations.
Dell vs Acer: The Difference In Design
Dell Laptops are known to have a sleeker and more professional look. The laptops are mainly known for their simple and elegant design. Even the Dell Gaming laptops are relatively simple and sleek compared to other gaming laptops. Not just gaming laptops, the Dell Precision workstations, which are packed with many hardware components, are relatively sleek and lightweight. These laptops are known for their high-quality build, reliability, and durability.
Moving on to Acer laptops, they also have modern and stunning designs. Most regular laptops come in silver color but you can find higher-end laptops in other playful colors. The higher-end gaming laptops have a more playful design and futuristic look. Besides that, Almost all the Acer series, including Swift, Aspire, and Spin, have a simple design. Acer is another leading laptop brand that has a reputation for its reliability.
Compared with Dell, Acer is a few inches behind regarding built quality and durability. But it is interesting to know that Acer laptops sell far more than Dell laptops.
Best Deals on Acer Laptops
Highly Rated / Best Selling

Acer Aspire 5 Slim Laptop, 15.6" Full HD, 12th Gen Intel Core i5

8GB RAM - 512GB NVMe SSD - IPS Display

Thunderbolt 4, Backlit Keyboard, Windows 11 Home

Acer TravelMate P6 Thin & Light Business Laptop, 14" FHD IPS, Intel Core i5 with vPro

8 GB RAM - 256 GB SSD - 23 Hrs Battery

Windows 10 Pro, TMP 2.0, military grade toughness, Fingerprint Reader, very long battery life

Acer Nitro 5 Gaming Laptop, Intel Core i7, NVIDIA GeForce RTX 3050, 15.6" FHD

Killer Wi-Fi 6 - Backlit Keyboard - FHD 144Hz IPS Display

Acer Predator Helios 300 Gaming Laptop, Intel i7 - NVIDIA GeForce RTX 3060, 15.6" FHD

16GB RAM - 512GB SSD - FHD 144Hz 3ms IPS Display

Killer WiFi 6 - RGB Keyboard
Dell vs Acer: The Difference In Display Quality
Let's head over to the Display comparison of Dell and Acer laptops. Most of the laptops from both brands are available in Full HD. But for some higher-end laptops, you can opt for a better display quality ranging from 2K to even 4K OLED Displays.
Dell offers most laptops in Full HD resolution, but for the XPS series, Inspiron 2-in-1 series, and Precision, Dell has been offering their absolute best display quality for some laptops. The high-performance laptops from Dell are available not only in 4k, but they have also delivered displays in 100% RGB Adobe color. Regarding refresh rates, Dell Alienware gaming laptops offer refresh rates of 360Hz.
Similarly, Acer has most of its laptops available in Full HD resolution. Still, laptops like the Acer Swift Edge are available in 4k resolution, and the Acer Nitro 5 is available in QHD resolution. You will also find an OLED display and 100% RGB Adobe color in some high-performance laptops from Acer. The Acer Predator Helios also offers refresh rates of 360Hz, similar to the Dell Alienware.
Dell vs Acer: The Difference In Security Features
Most Dell laptops come with pre-installed Antivirus Software, and the business laptops also come with a Subscription to the Business Antivirus plan. Some lower-end laptops don't need antivirus software.
Antivirus software has been pre-installed on Dell laptops, but if you want to switch to an alternate antivirus software, make sure you uninstall the default software and install a new one. Dell laptops also have TPM chips which help to keep your data and information secure. You can also get fingerprint security enabled in some of the XPS and Latitude laptops, which helps ensure extra security.
Moving on to Acer, Most Acer laptops also have pre-installed Antivirus software. Acer has Norton Software to secure the devices. They also have Windows secured-core to offer a high level of device protection. It prevents unauthorized access, helps secure booting, and protects the laptop from other vulnerabilities. Acer also has fingerprint identification security and MIL-STD-810G approved for environmental stress of travel on its Travelmate Series. You can find fingerprint security on Acer Aspire and the Acer Swift.
Dell vs Acer: The Difference In Customer Service and Warranty
Dell is famous for its support services, including reliable customer service and in-warranty repairs. The company offers a range of support options, including phone, email, and chat. It also has a vast network of service centers to fix your laptop quickly and easily. Most Dell laptops feature a standard one-year warranty with one year of premium support. By paying an extra amount, you can also extend and upgrade the Support services n your device.
Acer offers a good support network but doesn't offer many support options compared to Dell. Some users have even reported long wait times or unhelpful support staff from Acer. Like Dell, Acer also provides a one-year limited warranty on all laptops except Predator Manufactured before 2019, which comes with a Two-year limited warranty. You can also extend your warranty or support option from Acer with additional charges.
Dell vs Acer: The Difference In Scalability
The best part about Dell is that it allows users to customize their devices before purchasing. You can customize your laptop with a few customizable options through the Dell website. Although you cannot build your laptop, you can select from the available customizable option to customize your processor, RAM, Storage, and more.
After using your Dell laptop for a specific time, you can also upgrade your laptop with better RAM and Memory. Although some particular laptops are not upgradeable, you can upgrade many Dell laptops depending on the model.
On the other hand, Acer doesn't allow customization on most of its laptops while buying your laptop. You can select from the available pre-built specs and choose your device. Sometimes, it might lead to dissatisfaction over one or a few things on your laptop. But a good part is that you can upgrade it without spending a lot. You can easily replace the hardware that isn't attached to the motherboard. RAM and memory can also be easily upgraded on your Acer laptop.
Dell vs Acer: The Difference In Battery Performance
When comparing the battery life, it is essential to note that it depends on the specific model of the laptop and its usage.
Dell laptops generally have better battery life and are known for their long-lasting battery. The Dell Latitude 9510 can last over 18 hours after continuously surfing the internet with Wi-Fi at 150 nits of the display. The Dell Latitude 9410 2-in-1 can also last around 17 hours on battery. Other Dell XPS laptops also have excellent battery life.
The XPS series tend to have a higher battery life and carries a battery of around 56 Whr to 86 Whr. Although some models have an average battery, due to the efficient power management system, they can offer a better battery life.
Moving on to Acer, the company claims the Acer Swift 3X lasted over 17 hours, but on practical usage, the battery lasted around 14 hours. Overall most Acer laptops will last around the 10 hours mark, but it isn't quite impressive as the Dell laptops.
The Acer Swift series features a battery of around 56 Whr to 59 Whr battery which is also the case for the Acer Aspire lineup. It hasn't given much of a battery on these models, as even most gaming lineups have a battery of around 70 Watt Hours. A few Predator series laptops have a battery power of up to 99 Whr like the Predator Triton 500 SE and Predator Triton 300 SE.
Dell vs Acer: The Difference In Price
Starting with the price of the Dell laptops, there are laptops as cheap as $219 and $289, which use the most basic hardware and serve the function of a basic laptop. You will generally find Intel Celeron and Intel i3 on laptops priced at $400 or lower from Dell. The Inspiron Series is one of the most affordable laptops from Dell.
Moving on to the higher-end laptops from Dell, the Precision 7670 is currently priced at $6391. Besides the Precision Series, you can find the Alienware priced at $4000 and the Latitude and XPS series priced around the high 3000s.
XPS series is the flagship laptop series from Dell which is priced in the medium range of $1000-$2000. In comparison, Inspiron is the entry-level lineup of Dell, some of the most affordable laptops. Dell also has two gaming laptops G Series which is for budget gamers and the Alienware which is a premium gaming laptop.
Moving on to the Acer, the cheapest Acer laptop is the Aspire 3, which features an Intel i3 processor and is currently priced at $299. The Aspire series is generally the only laptop that falls in the price range of below $500 Acer. On the higher side, the Nitro 5 is currently priced at around $800. Besides the Nitro, you can find the TravelMate P6 at $900. Overall, Acer laptops are quite cheaper than Dell while providing competitive features.
Advantages and Disadvantages of Dell Laptops
Advantages
Great Battery Life
Sleek and Professional Design
Excellent Customer Service and Support
Budget-Friendly
Customizable
Disadvantages
Advantages and Disadvantages of Acer Laptops
Advantages
Affordable
Innovative
Modern Design
Warranty
Good Graphics Performance
Disadvantages
Dell vs Acer: Which Laptop Brand Should Be Your Choice?
The ultimate decision between a Dell and Acer laptop should be based on your specific needs and preference. Both brands offer a range of laptops with different designs, performances, and prices.
If you are looking for a reliable laptop that is very affordable and basic, Dell has significantly cheaper laptops that do the primary job and will last you long. Overall the middle range of laptops is quite similar to Dell and Acer.
Acer has a broader range of affordable gaming laptops. So if you are a gamer, you will have a variety of laptops to choose from. Besides that, Acer also misses out on a Portable Workstation. So, for people looking out for workhorses, Dell Precision is the one for you.
Ultimately, the decision is yours, so make sure you know your needs. Hopefully, this article has made it much easier for you to make an informed decision about buying your desired laptop.
Frequently Asked Questions (FAQs)
Which Dell Laptop Is Best for Gaming?
The best Dell Gaming laptop is the Alienware x14. The Alienware series is the flagship gaming series from Dell. If you are on a budget, you can switch to the Dell G15, a budget gaming laptop from the brand.
Which Dell Laptops Have an OLED Display?
The Dell XPS series has an OLED display. The XPS and the XPS Plus models from the series feature a 3.5K OLED display which gives out excellent display quality.
Which Acer Laptops Have a 4k Display?
Only two laptops from Acer have a 4K display: Acer Swift Edge 16 and Acer Swift Edge.
Which is Better for Gaming, Dell or Acer?
Overall, Dell is much better for gaming. The Alienware Series is much better than the Acer Predator but is too costly. While Acer Nitro is slightly better in performance than the Dell G15.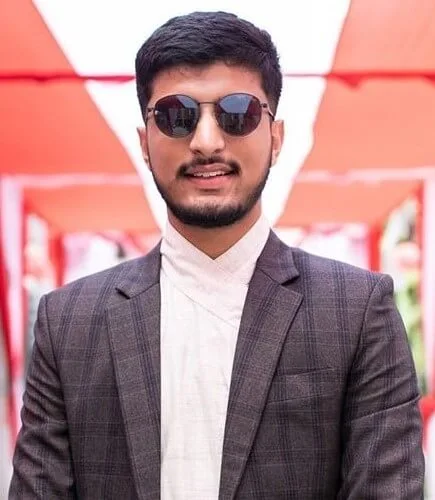 Sulabh is a content writer who also happens to be a tech enthusiast. He likes staying updated about the latest tech and gadgets, which fuels his drive to write different tech-related articles. For the past three years, he has been helping readers know about various gadgets and make their decision easier on choosing the right gadget.