Dell Precision vs Dell XPS Laptops (2023): A Head-to-Head Comparison
Having the same DNA, you might confuse the Dell XPS with the Dell Precision or vice versa. They might look alike, but they are different laptops.
Dell has created product lineups for a different target audience. The XPS and Precision are also for different kinds of users. They might look similar, but they share completely different internal hardware.
Dell introduced the XPS series for a regular laptop user looking for a high-performance yet stylish and sleek laptop. With its design and performance, it can go head-to-head with Macbook and other ultrabooks. Dell Precision targets experts, including creators, engineers, or finance experts, who need intensive workstations. The laptop handles whatever you throw at it.
To get deeper knowledge about Dell XPS and Dell Precision, let's dive into the article and discuss the two laptops.
What are Dell Precision Laptops?
Dell Precision Laptops also called Precision Mobile Workstations, offer desktop-like performance for users on the go. They are mobile workstations optimized for better performance, reliability, and user experience.
Dell created the Precision lineup to replace desktops with laptops for professionals/experts requiring hardware-intensive tasks like AutoCAD, architecture, 3D, and almost everything falling along the lines. The laptop features Intel Xeon Processors and NVIDIA Quadro GPU with high ECC RAM, SSDs, and bright displays.
Precision Laptops are among the best and most potent machine money can buy with the added portability, unlike desktops.
Best Dell Precision Deals
What are Dell XPS Laptops?
The Dell XPS series features ultrabooks that offer the best of all worlds. It is perfect when you do a little bit of everything. XPS lineups are premium ultrabooks that are powerful but not for most extensive workloads. Dell XPS caters to regular laptop users who don't do the most hardware-intensive work.
Dell built the XPS series to rival the Apple Macbook, which also works as a "jack of all trades" laptop. XPS series are well-rounded laptops in the premium lifestyle range for people looking for daily tasks, light gaming, graphic designing, and video editing.
Best Dell XPS Deals
Dell XPS 13 Plus 9320 – 13.4" OLED Touch-Screen Laptop, 12-Core 12th Gen Intel i7

16 GB RAM - 1 TB SSD - Intel Iris Xe Graphics


Windows 11 - 2 x Thunderbolt 4 - 3.5K display

New Dell XPS 15, 15.6 " FHD Display, Intel Core i7 Deals

16-64 GB RAM - 1-4 TB SSD - Nvidea GeForce Graphics

Windows 10 or 11 - Lots of other features

Dell XPS 17 9710, 17" Display, 11 Gen Intel Core i7 Deals

16 GB RAM - Up to 1 TB SSD - Nvidea GeForce Graphics

Windows 10 or 11 - Lots of other features
Dell XPS vs Dell Precision: What're the Differences?
You might have a brief idea about the device lineup. XPS series is for regular consumers, whereas Precision laptops are for demanding professionals performing tasks like 3D animation or financial analytics.
Although there are few similarities between the two, there are more differences. We will take both laptops head-to-head to compare their performance, Display, battery life, storage, and other aspects. Let's head in for a more in-depth comparison of the two lineups.
Dell Precision vs XPS: The Difference in Performance (CPU, RAM, and Graphics)
Dell Precision Workstations are powerful workhorses with i7, i9, and Xeon Intel processors capable of running under huge workloads. Although Dell XPS also features i7 processors, which are not as powerful as the i7 used in Precision lineups.
The XPS 13 has i7-1250U processors, which run only at 1.1GHz. The i7-12800H used in the Precision 5470 workstation can run up to 2.4GHz. The performance, memory, and thermal management are much better on the i7-12800H processors and other i9 and Xeon processors than on XPS.
Moving on to the RAM, you can see RAM of varying memory on both lineups. But the significant difference between the RAMs used in XPS and the Precision lineups is the types of RAM used. The latest XPS Laptops feature an LPDDR5 compared to the DDR5 RAM on precision laptops. The meaning of LP on LPDDR5 is "Low Power". The LPDDR5 RAM runs at a lower voltage and uses a lower power profile. Besides the power, the LPDDR5 and DDR5 RAM are almost identical.
When looking at Graphics Cards, you will find Iris Xe Graphics or NVIDIA GeForce RTX 3050/3050Ti on most XPS Laptops. The Precision Workstations have NVIDIA RTX A2000/A3000, used on higher-end workstations or high-performing computers.
RTX 3050 is still a great Graphics Card, but it might not be enough to handle the intensive graphic loads like the RTX A3000.
Dell Precision vs XPS: The Difference in Storage Capacity
Both series offer similar storage options, with most within the 512GB to 1TB SSD. Both series provide PCIe NVMe SSD. You can expand it up to 4TB on some devices, but most are limited to 1TB storage. Storage doesn't play a significant role in performance which explains the similar storage options on laptops of both the series. If you are looking for better storage, you can find 4TB storage on the XPS 15 and the Precision 5570 Workstation, but you need to pay a higher price.
Dell Precision vs XPS: The Difference in Design
Dell XPS series are ultrabooks meant to be sleek, lightweight, and portable. Most of the XPS series laptops have a starting weight of 1.1-1.2kg without the weight exceeding 2kgs. You will be surprised to know that the workhorses loaded with the best hardware weigh around 1.8 kg, depending on the laptop.
When people hear about workstation laptops, they have bulky, big laptops in their heads. Although Dell Precision laptops are heavier than their XPS counterpart, they are still lightweight and sleek as compared to the traditional bulky workstations.
Dell Precision vs XPS: The Difference in Optimization Features
Dell XPS misses out on the Dell Optimizer available on the Precision Workstation. The Dell Precision Optimizer is a powerful software that enables the user to configure the system to optimize the workstation's performance. It keeps you informed about other software updates and has a tracking subsystem to gather extensive data on your Precision Workstation and help you with potential problems.
Dell Precision vs XPS: The Difference in Display
You can opt for display resolution from FHD+ to 4K in both series. But the Display used in the Precision Workstations has better display quality and color gamut. Since the Precision lineups are for CAD, 3D, and architecture experts, it is compulsory to have a better display.
You can get 100% Adobe or, even better, 99% DCIP3 in Precision laptops which is much more color accurate than the 100% sRGB found in most XPS laptops. Both the lineups offer touchscreen, but you can also go for the non-touch Display.
The main difference in the Display between the two devices lies in the better color accuracy of the Precision Laptops.
Dell Precision vs XPS: The Difference in Security Features
When it comes to XPS laptops, there isn't much security software you can choose from. All XPS laptops come with the Security software of McAfee LiveSafe 12 Month Subscription.
But since Precision laptops are workstations, Dell has offered different Software subscriptions. You can also choose no Security Software or go with McAfee Small Business Security, where you have to pay an additional amount according to the length of the subscription.
McAfee Small Business Security allows AV with multi-device management through their simple dashboard, making it easier for Small Businesses to secure their different devices.
Dell Precision vs XPS: The Difference in Ports
The XPS series has included Thunderbolt 4, USB Type-C, headphone/microphone combo port, and microSD card slot. Dell also has started including only 2 Thunderbolt 4 ports in the laptop and provides other adapters in the box.
Precision Workstation also offers similar ports in their laptop, but some of them have extra HDMI and RJ-45 ports included. And in most of the Precision laptops, you will also notice two SD card slots.
Dell Precision vs XPS: The Difference in Scalability
The best part about Dell laptops is they are customizable. You can customize your specifications on the website to get only the necessary specifications. It doesn't end there; you can even upgrade your devices later.
You can customize your specifications on XPS and Precision, which comes at a higher price tag. But if your initial budget is low, you can swap out the hardware and upgrade it when you have the budget or feel it is necessary.
Dell Precision vs XPS: The Difference in Battery Performance
Talking about the battery life of the XPS series, the XPS 13 offers up to 12 hours while streaming Netflix on the FHD+ non-touch Display. The XPS 15 provides 13 hours and 20 minutes of battery life when streaming on an FHD+ display with an 83 Whr battery.
You can also get the 83Whr or 56 Whr battery on the Precision laptops. Due to similar battery power, the Precision Laptops can also give you a decent battery life. But if you use Precision Workstations like they are meant to be, they won't last long. Precision laptops are mainly for extensive workloads that consume the battery faster. Whereas XPS laptops are used without any higher load, which will last around 10 hours for most people.
Dell Precision vs XPS: The Difference in Price
With a higher specification, a higher price is inevitable. Dell Precision laptops cost more than the Dell XPS series. Most laptops of the Dell XPS fall between the range of $800 and $2000, with some devices crossing the mark.
But most Precision laptops start at around $1000 and can go up to even $6000. The credit for the higher price goes to the better performance and the load they can bear.
Dell XPS vs Precision: Which Should be Your Choice?
So it all depends on you. What kind of user are you? If you are a regular user who doesn't need a high-spec workstation to get the job done, XPS should be your choice.
Being the master of all worlds, XPS is a perfect laptop for someone who doesn't perform many hardware-intensive tasks. The computer is sleek and stylish but still powerful and offers excellent performance.
Whereas Precision Workstations are focused on high performance. Precision is for video editors, graphic designers, engineers, architects using CAD applications, 3D modeling, or other professionals requiring high hardware specifications to handle increased workloads.
If you are a regular consumer, you should opt for the Dell XPS series. In comparison, users requiring portable workhorses should go for the XPS series.
Frequently Asked Questions (FAQs)
Is Dell Precision the Same as Dell XPS?
Many confuse Dell XPS and Dell Precision as the same or similar laptops. But both laptops are for different purposes and diverse target audiences.
What Is the Primary Purpose of Dell Precision Laptops?
Dell Precision Laptops are Workstations for different high-performance usage, including 3D animation to financial analytics. They are great for experts and demanding professionals looking for portable workstations which offer powerful specifications.
What Is the Primary Purpose of Dell XPS Laptops?
Dell XPS laptops are consumer-oriented high-end ultrabooks with excellent performance for regular consumers or business professionals. The XPS lineup is stylish, sleek, and powerful laptops created as a premium lifestyle range.
Is Dell Precision Better than XPS?
Comparing the specifications of both laptops, Dell Precision is better than the Dell XPS series. Precision is a high-performing Workstation that comes at a higher price. But both the laptops are for a different target audience. If you want to buy a laptop for personal use or for medium-level gaming, Dell XPS is better than Precision.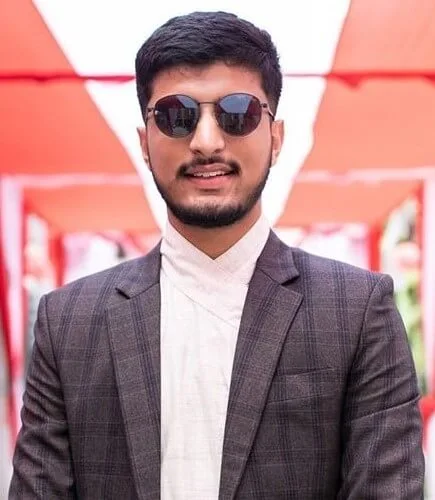 Sulabh is a content writer who also happens to be a tech enthusiast. He likes staying updated about the latest tech and gadgets, which fuels his drive to write different tech-related articles. For the past three years, he has been helping readers know about various gadgets and make their decision easier on choosing the right gadget.