How to Create a Flyer in MS Word
Hey everybody and welcome to another high-tech tutorial. In this tutorial, we're going to show you how to create a flyer in Word. In this digital age of social media, the importance of flyers is still there. Whether you are organizing an event, selling a product, or inaugurating your institution, flyers are still useful to spread the word. You can make a flyer in Word 2019, 2016, 2013, 2010, and MS Word for office 365 using this method. Let's get started.
How to Create Beautiful Flyers in Microsoft Word
To make a flyer in Word, first of all, open Microsoft Word then goes to File and select New.

Now click on Flyers just below the search bar as highlighted in the picture below.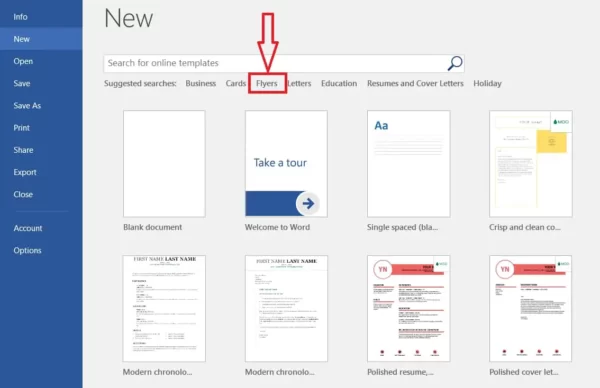 You will see many Microsoft word flyer templates there.  Select your desired template and click Create, For example, I select Open House Flyer. The selected flyer template will be opened in an MS Word document.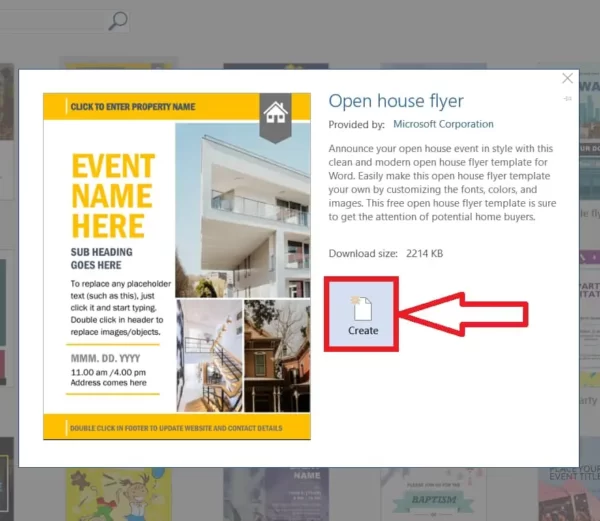 Now you can customize the flyer. To change the font style, just select the text and change the font style as you want. In this way, you can change the text, text color, or size.

You can also change the image in a Microsoft word flyer template and replace it with your desired image. Just click on the image in the flyer you want to remove, press the Delete button and place your desired image there. In this way, you can remove any unwanted portion of the flyer.

To change the color or content of a specific portion or box, double-click the box and make appropriate changes.
Tip# 1:
In our example of
Open House Flyer,
the image cannot be selected by just clicking on it as the image is a part of the footer. So first select the footer by double-clicking on it and then you will be able to select and remove the image.
Tip# 2:
If you can't find a Microsoft word flyer template that suits your needs, follow step 1 and then write your desired occasion type in the search bar. For example, you want a Birthday Party flyer, so write
Birthday
in the search bar and press
Enter
. Then select
Flyer
from the vertical menu on the right side. You will get Birthday Party related flyers. By using this method you can easily create a flyer in Word.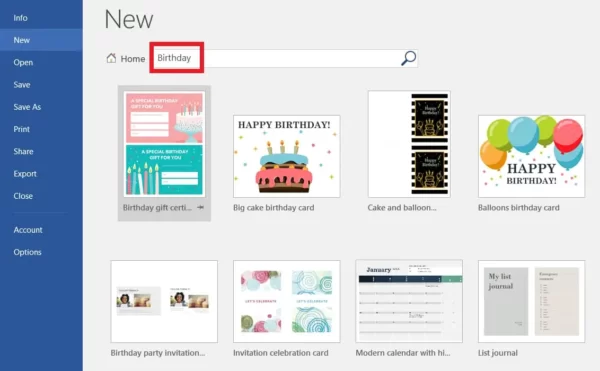 Note:
Does this article provide the info you're looking for? Is there any information you think of missing? You can give your opinion in the comments section below. If you like this tutorial, share this post and spread the knowledge by clicking on the social media options below because "
Sharing is caring"