How to Reset Apple ID and Password for Account Recovery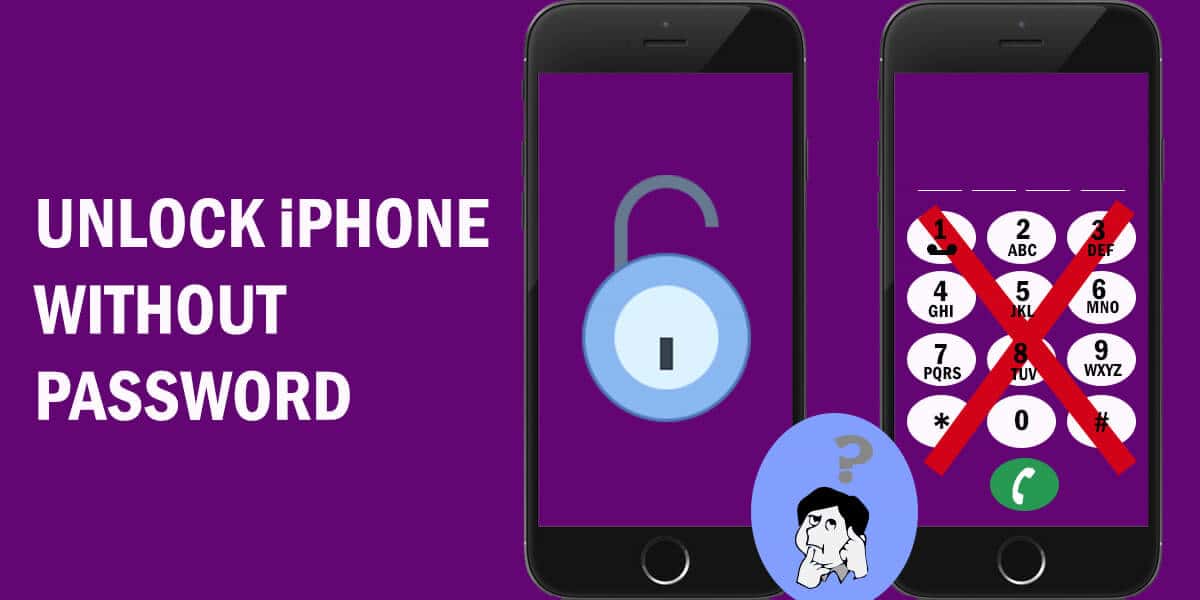 There are a few ways to access your device if you forgot your Apple ID or password. However, it is comparatively harder if you lose access to your iPhone. The question stands: how to reset Apple ID and password or regain access to an iPhone without an Apple ID or password? In this article, we will present the answer to these two questions with a comprehensive tutorial.
What is an Apple ID?
This is an account used to access services offered by Apple and to unlock an iPhone. You can use an email from any provider to create one. Once you have an Apple ID, you can use it to activate your Apple devices. You can also access services like iCloud, iTunes, the App Store, and much more.
Users may select security questions to help secure their accounts as well. In short, it serves as an identifier in the world of Apple. Without the Apple ID and without the password, your data is not available to you.
Activation Lock
All new phones require activation of some sort. Similarly, a new iPhone requires you to create an Apple ID and sign in to it. This is to verify your identity to protect your data. Upon verification, your device receives an identifier, unique to the user, and links it to the Apple ID. Registering with the Find My app turns on the activation lock.
This way, other Apple IDs cannot use your device. Others cannot reset or unlock an iPhone without the password and username for that certain Apple ID. Unless you reset your phone or have a major upgrade to authorize, the activation lock will not get in your way.
However, it can get worrisome if you forgot the Apple ID somehow. You cannot log in without a password or without the Apple ID. Since the Apple ID is an all-in-one account, it's very difficult to use Apple services with Apple ID and password.
Regaining Access
1) Reset Apple ID and Password
Now Apple does not allow access without the Apple ID. Sometimes though, you simply forget details and end up without the password. If you have problems signing into your Apple ID, one method to regain access is to reset your Apple ID. You can reset Apple ID using any device owned by you or someone you trust. The fastest method is to use another of your already signed-in devices. For a Macintosh, follow these steps:
Open the Apple menu, select the option for System Preferences, and select Apple ID.
Select the "Password & Security" option.
Select "Change Password". Type the password used for accessing your Mac here. Remember you can use this method to reset Apple ID only if this is a signed-in device owned by you.
In case you are using someone else's device, use the Apple Support app, or try using the Find My iPhone app. The latter method requires an Apple device with iOS 9 or higher. Then select the "Forgot Apple ID or Password" option, and follow the steps to reset Apple ID.
Related: iPad Multitasking: How to Use Split Screen on iPad
2) Apple Support App
Navigate to the Apple Support app and open it. Open the "Get Support" tab at the end of the page.
Go to the bottom and tap the "Apple ID" option.
Select "Forgot Apple ID Password", and then select "Get Started".
Next, you select "A different Apple ID", and then type in the Apple ID that needs password resetting and tap "Next".
Follow the next steps. In the end, you get confirmation that you have reset your Apple ID and password. Good job, now you are no longer without the password!
Related: How to Restore Files from Time Machine Backup in Mac
Still Can't Unlock Your iPhone?
How to Reset iPhone without Apple ID and Password
It happens sometimes – you forget both your password and ID! You cannot use any Apple service without these two. Here's how you can recover the recover your account if you forget these two credentials:
Visit apple.com.
Select "look it up". This takes you to a page where you can enter your name and the email address used to create the Apple ID.
Enter the information as required, and then you can begin the waiting period for account recovery. It might take a while, but soon your account will be usable again.
Note: Does this article provide the info you're looking for? Is there any information you think of missing or incorrect? You can give your opinion in the comments section below.
If you like this tutorial, share this post and spread the knowledge by clicking on the social media options below because "Sharing is caring"
Sources: